Hewlett-Packard inaugurates new European headquarters in Geneva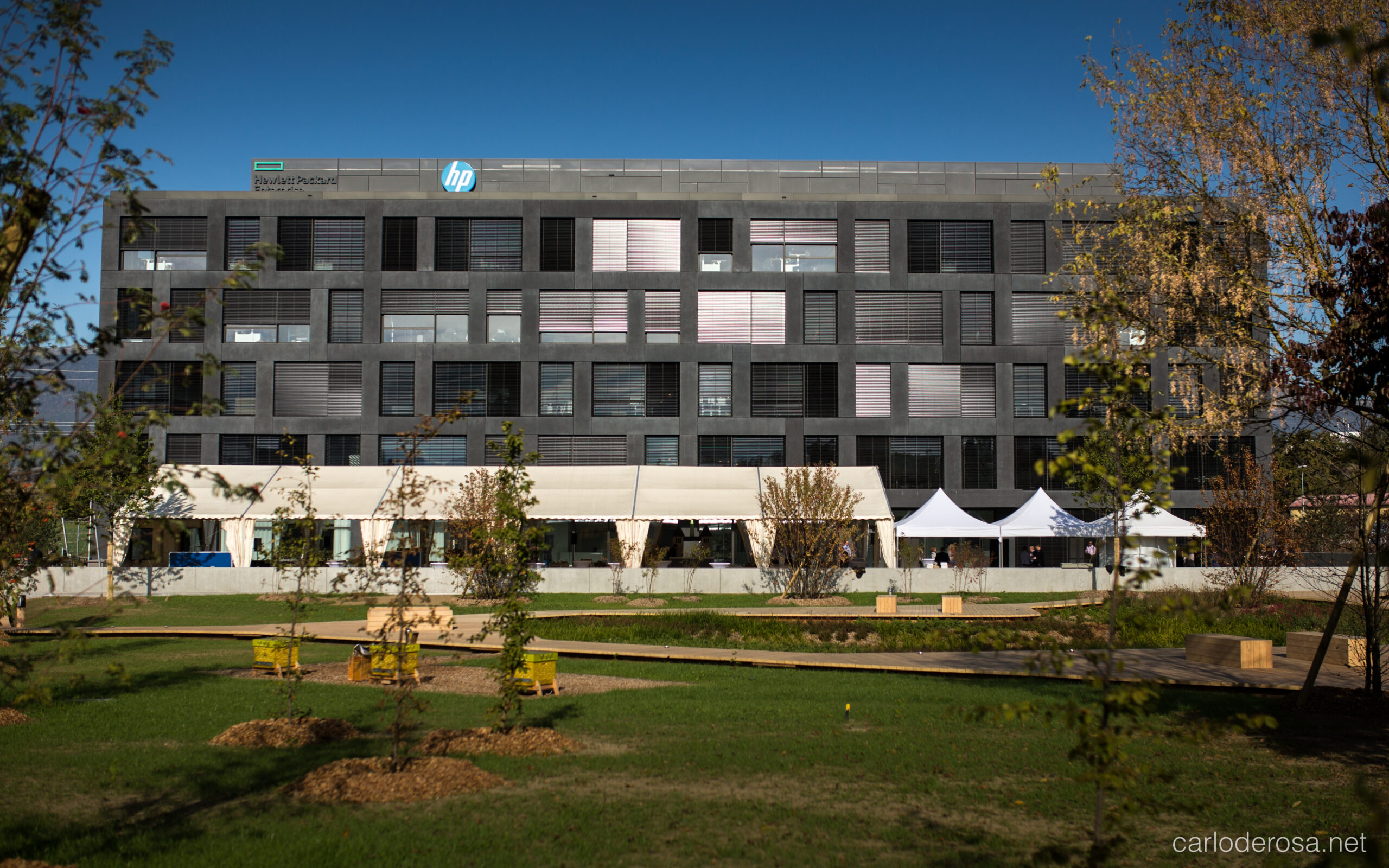 The building is the first element of a large sustainable real estate development project called "The Hive", which is taking shape right next to Geneva.
U.S. computer giant Hewlett-Packard inaugurated its brand new EMEA headquarters in the industrial zone of Meyrin-Satigny on 10 October 2017. Dubbed "The Hive 02", the new building has 7350 m2 spread over four floors. The first two floors are leased by HP Enterprise, the IT firm's professional branch, while its consumer division HP Inc. occupies the last two levels. Together, the two entities employ around 430 people in Geneva.
Hewlett-Packard was the first international company to establish headquarters in Geneva. In 1968, the rapid and sustained development of its European activities called for the construction of an administrative building of approximately 9,000 m², now renamed "The Hive 01". Once renovated, this original building will welcome new tenants in the high-tech business.
At a stone's throw from Geneva and the world
Located close to Geneva Airport, "The Hive" is a campus for high-tech companies aimed at bringing together the best talent from around the world. A third building, "The Hive 03", will be built in the coming months for companies active in the field of cybersecurity. The total area is 60,000 m2. In the long term, the site will consist of six to ten buildings that will accommodate more than 3,000 people.
Find out why Western Switzerland is the ideal location for company headquarters and international service centers.