GlobalTech Summit Lausanne 2022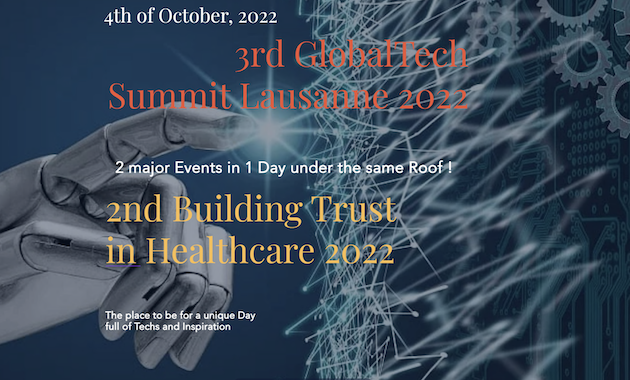 2 major events in 1 day under the same roof
Through think tank type discussions and general information, the Global Tech Summit aims to provide all influencers, C-level players, whatever the ecosystem, with the latest trends in the world of technology.
This day will also be dedicated to the 2nd edition of the "Building Trust in Healthcare" event.
Aucun autre article trouvé dans cette catégorie.