10 sustainability initiatives and technologies from Western Switzerland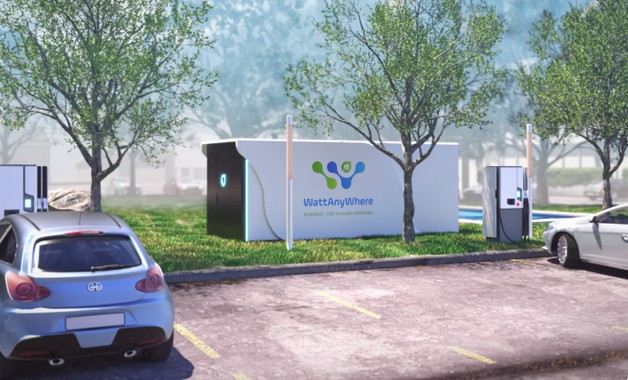 Clean energy, short circuits, or new recycling methods: many companies or institutions in Western Switzerland are working on solutions for a more sustainable world through the initiatives or technologies they develop.
With its academic expertise and cutting-edge know-how in sectors such as photovoltaic systems, small-scale hydropower, waste recovery and recycling, smart grids, industrial ecology, energy efficiency, as well as eco-mobility and enabling technologies, Western Switzerland is developing ever more efficient and resource-saving solutions that enable the region to meet environmental challenges and promote a circular economy.
The Greater Geneva Bern area can also count on numerous incubators, technology parks, and centers of excellence offering the latest infrastructure to support the development of innovative products and services in the field of energy and environmental technologies. These include CleantechAlps, a regional mechanism providing support and international visibility for start-ups and SMEs in the field of cleantech, as well as blueFACTORY, which hosts companies and platforms related to sustainable development and environmental protection. Here are 10 initiatives, companies, or start-ups that are working on sustainable solutions through the initiatives or technologies they develop.
WattAnyWhere
Based at the Energypolis campus in Sion, WattAnyWhere is developing a breakthrough solution for electric vehicle charging point operators (CPOs). To this day, CPOs need up to 3 years to source power from the grid, which is very costly. WattAnyWhere has engineered a fuel cell system that delivers bioenergy, electricity produced from biomass. Its generator is a clean electricity generator with a power of 300 kW intended to supply fast-charging stations for electric vehicles.
Swiss Battery Technology Center
The Swiss Battery Technology Center (SBTC), one of the research centers of the Switzerland Innovation Park Biel/Bienne, is developing solutions to reduce the carbon footprint and improve the life cycle of next-gen batteries, for example by reusing them for energy storage or by recycling them more efficiently.
SmartHelio
Lausanne-based SmartHelio is a "deep data" analytic company for energy providing software for energy companies to maximize the performance of solar plants, including fewer downtime disruptions, and increased annual revenue by up to around 9,400 CHF per MW from their plants.
Bloom Biorenewables
Established in Marly's innovation park in the canton of Fribourg, the start-up Bloom Biorenewables proposes to companies to replace petroleum with biomass for the production of cosmetic, textile or plastic products and molecules. With a growing demand for natural products, Bloom Biorenewables aims to reduce CO2 emissions produced by petrochemicals.
DePoly
To help solve the problem of plastic pollution, the Sion-based start-up DePoly has developed an innovative solution that allows the depolymerization of PET plastic into its two main chemical components, whose quality is identical to that of the base raw materials. Its process differs from other technologies because it works at room temperature and does not require the application of additional pressure.
MagicTomato
Start-up MagicTomato gives Western Switzerland's population easy access to food prepared by local artisans and marketed through a responsible model. It offers a full range of fresh daily and high-quality foods that are delivered by MagicTomato on the same day. These foods are selected for their authentic tastes and artisanal manufacturing processes. With a streamlined distribution system, the start-up can serve its customers in record time while eliminating food waste and plastic packaging.
Deasyl
Deasyl aims to disrupt the Biodiesel market by turning second-generation biodiesel (biodiesel from lignocellulosic sources such as wood, leaves, or plant stems) into the future's fuel and allowing production at a local level rather than in large production plants. Deasyl uses a patented solid catalyst instead of the traditional liquid ones, which greatly reduces the number of harmful substances used to produce biodiesel while at the same time increasing efficiency. Deasyl promotes a circular economy while producing a positive environmental impact.
Aeler Technologies
Based in Ecublens, the start-up Aeler Technologies develops intelligent maritime containers that drastically reduce operational costs and CO2 emissions by 20%, thanks to their aerodynamic design. They are equipped with advanced Internet of Things (IoT) functionalities to allow the monitoring of the status and security of goods. Increased insulation and durability drastically reduce temperature variations, as well as assembly time, and increase storage volume by 11%. With its solution, Aeler aims to improve transport efficiency while significantly reducing the environmental impact of transport.
pielleswiss
Located within Neuchâtel's Microcity, pielleswiss is pielleitalia's first sister company abroad. Founded in Italy as a traditional textile company, pielleitalia has quickly evolved into a renowned leader in sustainable and innovative textile solutions, such as the transformation of used plastic bottles into new apparel (Re-PET into apparel). Today, it provides high-added-value strategic advisory services in the areas of sustainability and circular economy to some of the most important brands in the world and facilitates cross-sectorial partnerships.
Neustark
As the world's largest waste product, concrete is also responsible for 7% of global greenhouse gas emissions. The Bern-based start-up Neustark is developing technological solutions for climate-neutral, 100% recycled concrete by capturing CO2 from the atmosphere and storing it in the concrete, thus reducing the proportion of cement and improving the carbon footprint.
With very few traditional energy resources, Switzerland is also a pioneer in many areas of renewable energy and is constantly innovating in this field. In addition, the region can also count on numerous developments in the fields of foodtech and agritech, which support more sustainable food systems. Discover seven renewable energy initiatives for renewable energy in Western Switzerland, as well as 10 foodtech and agritech companies that are revolutionizing the food industry in Western Switzerland.