Abionic's sepsis diagnostic test could be useful in Covid-19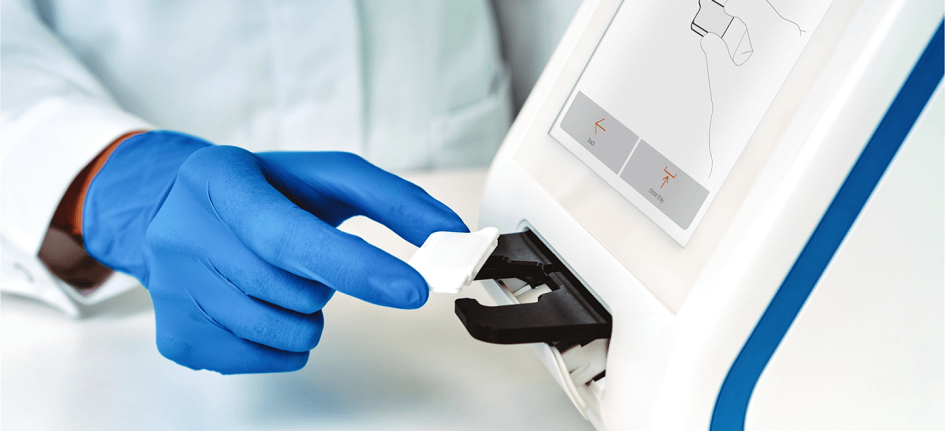 Septic shock is one of the major complications of Covid-19. Vaud-based start-up Abionic, specialized in the miniaturization of diagnostic tests, has developed a test that can detect sepsis in five minutes. Sepsis is the most common cause of death in intensive care units. It is a syndrome characterized by the body's extreme response to infection […]
Septic shock is one of the major complications of Covid-19. Vaud-based start-up Abionic, specialized in the miniaturization of diagnostic tests, has developed a test that can detect sepsis in five minutes.
Sepsis is the most common cause of death in intensive care units. It is a syndrome characterized by the body's extreme response to infection that can quickly lead to organ failure and death. According to Chinese clinical data, septic shock accounts for 6% of complications in severe Covid-19 infections. Acute respiratory failure has been found in 15% of severely affected patients. In these cases, intubation and artificial ventilation are required, which increases the risk of bacterial superinfection of the lungs and thus sepsis.
"Abionic's technology could diagnose sepsis up to 24, 48 and even 72 hours before septic shock and even before the onset of fever. This would potentially change the fate of millions of patients," anesthesiologist François Ventura told Swiss media outlet Heidi.news. The company, which was founded at the Swiss Federal Institute of Technology Lausanne (EPFL) and is based at Biopôle, develops rapid diagnostic solutions based on innovative nanotechnology.
In the case of patients severely affected by Covid-19 and having developed an acute respiratory distress syndrome, Abionic's test would save precious time in the diagnosis of sepsis allowing the early prescription of an antibiotic therapy. The company is in discussion with Italian health professionals interested in this approach.