Domo Health partners with SAK to drive the future of digital health in private households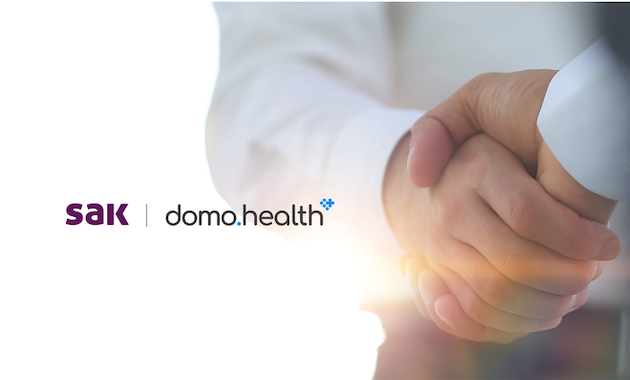 In a strategic move during a funding round that amassed CHF 8.5 million, SAK has acquired a substantial stake in Domo Health. Together, they aim to enhance digital health solutions in private households.
In a landmark deal, Domo Health, an innovative digital health company, has joined forces with Swiss energy leader, St. Gallisch-Appenzellische Kraftwerke (SAK). SAK's strategic partnership includes a significant investment during a capital-raising round for Domo Health. This collaboration is set to deliver cutting-edge digital health solutions to private households, a key step towards the digital transformation of healthcare.
Born at the EPFL Innovation Park, Domo Health has built a reputation for its forward-thinking approach to healthcare, working with acclaimed partners such as the University Hospital of Lausanne (CHUV), Hirslanden Group, Inselspital Bern, and pharmaceutical giant Roche. The company's mission is to streamline healthcare and optimize resources through its AI-assisted digital health platform. This integrated suite of solutions includes connected medical devices, innovative alert systems, and a mobile application that connects patients and healthcare professionals like never before.
The strategic partnership with SAK is a game-changer for Domo Health as it seeks to satisfy the rising demand for digital healthcare solutions. The deal comes in tandem with a significant capital increase of CHF 8.5 million. This round of funding was backed not only by SAK but also by existing investors including the Hirslanden Group and the family office Céleste.
Leadership perspectives and its impact on healthcare
Stefano Garbin, CEO of SAK, expressed enthusiasm about the partnership, emphasizing the ability to combine their energy and telecommunications services with digital health solutions. "We chose Domo Health for their innovative, modular, and scalable approach, which allows us to offer holistic and custom solutions," said Garbin. He also praised Domo Health's success in enhancing home safety for the elderly, aligning with SAK's commitment to enhancing connectivity and security for seniors and their families.
The collaboration promises to create synergies that benefit the wider population. Stéphan Studer, COO of the Hirslanden Group, highlighted the significance of this partnership in offering high-quality services not just in clinics, but also post-hospitalization at home.
Guillaume DuPasquier, co-founder and CEO of Domo Health, expressed excitement about the partnership's potential to bring digital health solutions to Swiss households and beyond. "This partnership is a crucial step towards our goal to improve access to healthcare and empower patients," he said.
With new international customers in Germany and France, Domo Health is set to further expand its footprint in the realm of digital health solutions. This partnership will no doubt solidify its position as a leader in the sector, and catalyze its mission to transform healthcare through digitalization.