Fribourg contract specialist Symfact acquired by Scanmarket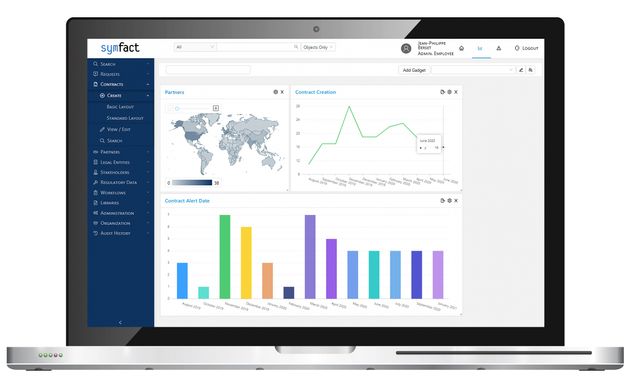 Scanmarket, a Danish expert in Source-to-Contract (S2C) solutions, has taken over Symfact, a Contract Lifecycle Management and Third-Party Risk Management software company based in the canton of Fribourg.
Supply chain assessment, data privacy, data protection and cyber security have all become urgent business requirements with the arrival of Covid-19. Over the past 18 months, it has become apparent that most companies were not prepared or resilient enough to handle a crisis such as a global pandemic. As a result, the topic of Governance, Risk, and Compliance (GRC) is now at the top of most business agendas. The combined product offering of Scanmarket and Symfact specifically addresses the trend of GRC and provides solutions across the full spectrum of risk assessment and monitoring.
Scanmarket has expertise in Source-to-Contract (S2C) solutions, while Symfact specializes in Contract Lifecycle Management (CLM) including Third-Party Risk Management. With Symfact's capabilities, risk factors are automatically identified and integrated with CLM related to contract analysis, contractual commitments, exposure, liability and legal risk capabilities.
Market expansion and AI capabilities as goals in acquiring Symfact
Through this acquisition, Scanmarket will expand its geographical reach in the DACH region through Symfact's sales representatives and offices in Switzerland, adding support for the German, Austrian, and Swiss markets. The acquisition of Symfact also adds a larger footprint to Scanmarket's existing North American presence, including an additional office location in Canada.
Furthermore, the acquisition of Symfact will expand the group's capabilities in the field of AI technology by complementing Scanmarket's existing AI team with additional resources and technology to grow automation and machine learning in all product areas.
Symfact has progressed in the field of AI and OCR (Optical Character Recognition), providing automated legal contract analysis to address risk identification, meta data and missing paragraphs, thereby saving time and bringing new capabilities to legal teams overwhelmed by high volumes of contracts.
"This acquisition is a strategic move that underpins Scanmarket's ambition to become the leader in the procurement marketplace and to expand Scanmarket's product portfolio and geographical market reach," said Betina Nygaard, CEO of Scanmarket.