Fribourg start-up Impossible Materials secures CHF 3.4 million to accelerate market entry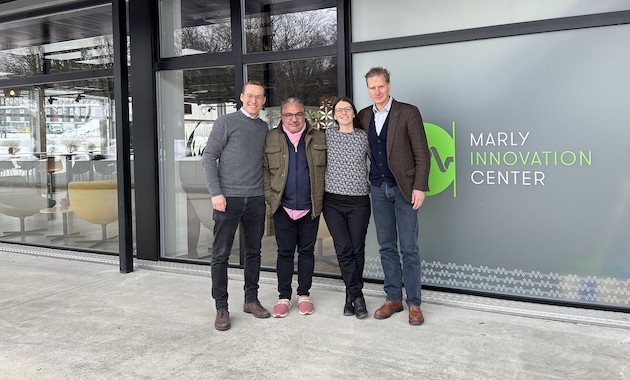 Impossible Materials, a University of Cambridge and University of Fribourg spin-off, has secured CHF 3.4 million in seed funding.
Based in Fribourg, Impossible Materials is dedicated to transforming cellulose into functional ingredients capable of replacing heavy metal materials in existing markets and fostering growth in emerging sectors, such as plant-based food. The company is led by CEO Lukas Schertel and Chief Business Officer Oliver Polcher, both boasting strong track records in technical and business leadership. Chief Technology Officer Wadood Hamad and Scientific Advisor Prof Silvia Vignolini provide extensive experience in the field of cellulose.
Lukas Schertel expressed his excitement over the seed funding, stating, "Our platform technology is ready for the next step towards mass-production." Schertel also expressed gratitude for working with an experienced team and confidence that their technology will play a leading role in engineering high-value plant-based formulation ingredients that positively impact the environment and society.
The oversubscribed funding round was led by Mission Possible Capital, a new Swiss venture capital fund. Other co-investors included Inter IKEA Group, Cambridge Enterprise, Capital Risque Fribourg, Big Idea Ventures, EFI Lake Geneva Ventures, Apprecia Capital, and several experienced Swiss angel investors. The company previously won the prestigious de Vigier Prize and was accepted into the Venture Kick accelerator program.
A pilot facility in Marly
Nicolas Berg, Founding Partner at Mission Possible, joined the Board of Directors, stating, "Mission Possible is excited to support this complementary team of founders with a proven track record in cellulose science, scale-up, and business development." Berg noted that the USD 30 billion pigment market requires rapid substitution due to regulatory pressure and consumer demand, positioning Impossible Materials for success.
The newly acquired funds will be directed towards the construction of a pilot facility in Marly, and team expansion. As Impossible Materials moves forward, they will continue to focus on delivering high-value, plant-based formulation ingredients to various markets, driving sustainable innovation and growth.