H55's battery technology to help Canada achieve carbon neutrality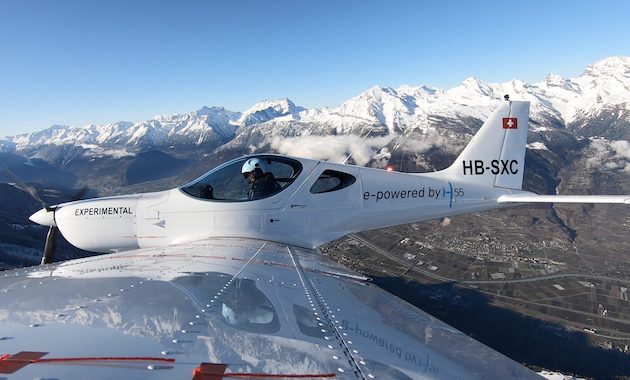 Canada and Quebec are investing heavily in the construction of an electric battery production plant in Montreal, adopting the technology developed by Valais-based company H55.
Founded in 2017, H55 provides certified electric propulsion system and battery pack solutions that enable aircraft manufacturers to develop new aircraft designs such as VTOL and e-Commuter.
Based at the Energypolis Campus in Sion (canton of Valais), the company focuses on the entire propulsion chain, from power source management to electric motors, integrating all control and communication interfaces with the pilot. H55 has a modular and certifiable battery system that can be used for all new electric aircraft concepts and designs.
Canada, which ranks among the world's top 10 greenhouse gas emitters, aims to be carbon neutral by 2050. To achieve this, the country is investing billions of dollars in electric mobility, in particular to develop a production line for electric aircraft.
H55 will play a crucial role in this transition by automating its production to enable Canada to produce hundreds of thousands of batteries by 2024. The total investment is still under discussion, but is estimated to be around CHF 14 million.
A pioneering company
The investment in H55 by the Canadian government is an important recognition for the company's founder, André Borschberg, and its 80 employees. H55 has already built three electric aircrafts which it is developing and testing at the airport in Sion. According to Borschberg, there is no company in the aviation sector that is not looking to develop electric and low-carbon technologies.
In 2021, H55 partnered with Harbour Air and magniX to certify the world's first electric regional jet. In 2022, Pratt & Whitney Canada selected H55 for its hybrid-electric demonstrator programme, in which the Valais-based start-up provided its battery pack to develop a sustainable propulsion technology.