Hydromea and INERGIO receive funding boost for their breakthrough technologies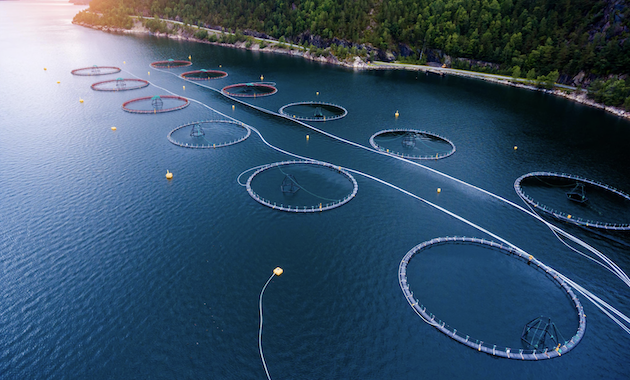 Vaud-based start-ups Hydromea and INERGIO have received significant Eurostars grants to drive innovation in underwater robotics and communication.
Underwater robotics and communication start-up Hydromea, along with INERGIO, a leading provider of green energy solutions, have secured significant grants from Eurostars. Hydromea has been awarded a grant of EUR 2 million, while INERGIO has received a grant of EUR 1.2 million. These grants will enable both companies to advance their research and development activities and bring innovative products to the market.
Hydromea has partnered with Unplugged, a Norwegian leader in inductive charging and data transfer technology, to develop a robust resident underwater drone system. This system, initially targeted at the aquaculture industry, will be capable of remaining underwater for extended periods and conducting daily data sweeps. By providing up-to-date comprehensive condition monitoring of underwater assets, the drone system will allow farmers to remotely manage their operations effectively. The demand for underwater asset monitoring is expected to grow exponentially in sectors such as offshore renewables, aquaculture, and kelp farming. Hydromea's expertise in portable robotics and underwater communication technology, combined with Unplugged's unrivaled proficiency in underwater induction technology, will play a pivotal role in meeting this demand.
Igor Martin, CEO of Hydromea, expressed his excitement about the project, stating, "The upcoming emerging sectors require robust, lower-cost, and miniaturized continuous monitoring solutions. We are excited to help address this by combining our expertise in portable robotics and underwater communication technology with Unplugged's unrivaled expertise in underwater induction technology."
Meanwhile, INERGIO has received a EUR 1.2 million Eurostars, which will further advance their research and development activities in the field of green energy solutions. INERGIO aims to deliver clean electricity wherever it is needed with their innovative modular, lightweight, and efficient power system. The grant will allow INERGIO to collaborate with the Department of Energy at Denmark's University of Technology (DTU) and Resolvent SA to accelerate the commercialization of their miniaturized power generators. This collaboration holds great promise, as DTU and Resolvent SA have extensive experience in the development, testing, and optimization of high-temperature fuel cell systems.
The ultimate goal of INERGIO is to provide sustainable energy solutions for a wide range of applications, from IoT devices and consumer electronics to autonomous robotic systems and automobiles. Their fuel cell modular power system, with unlimited scaling capabilities, demonstrates the versatility and potential of the technology.