KBI Biopharma and Selexis open a new biologics manufacturing facility in Geneva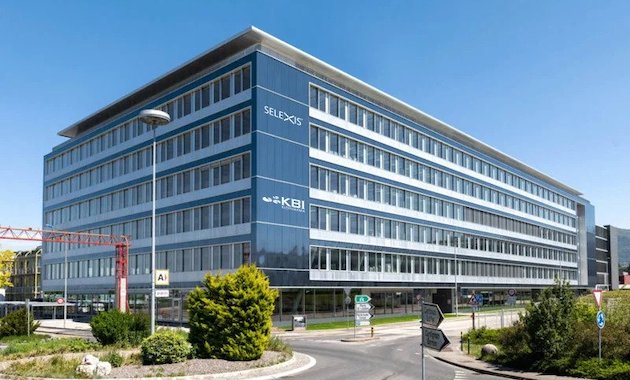 KBI Biopharma and Selexis, both JSR Life Sciences companies, announced that an expanded, fully-integrated mammalian contract development and manufacturing services facility is now open and operational in Geneva.
The 94,000 square-foot integrated KBI/Selexis state-of-the-art facility builds upon the companies' existing market foothold by combining best-in-class cell line development (CLD) and expert mammalian cell manufacturing in a single location. KBI Biopharma and Selexis leverage their expertise and efficient end-to-end services for its biomanufacturing clients.
This expansion will enable the companies' industry-leading delivery of client programs through increased quality, efficiency, and time savings across a diverse portfolio of molecule formats. Under one roof, KBI Biopharma and Selexis will provide cell line transfection through cGMP drug manufacturing with Selexis' specialized high-titer mammalian cell line development technologies and services and KBI's cGMP bulk drug manufacturing for clinical and commercial requirements.
"This expansion in Geneva will provide our global clients with streamlined capabilities to support mammalian-based therapies," said Mark W. Womack, CEO of KBI Biopharma and Selexis. "With a single touchpoint for best-in-class cell line development, process development, and manufacturing, clients experience heightened access to our process and product-based expertise."
200 technical positions to be created
The fully integrated Selexis and KBI development platform has supported more than 60 clinical development programs with high productivity and robust product quality. The two companies have developed a seamless approach, to optimize the client experience.
"We have always been a science-driven, customer-centric company. This expansion in Geneva helps our clients optimize their complex biomanufacturing processes under accelerated timelines," said Ulrich Valley, Senior Vice President, Operations & Site Head at KBI Biopharma in Geneva.
The new facility will create more than 200 technical positions in development, operations, and quality assurance. The facility includes a suite of analytical testing laboratories and dual 2,000 liter single-use cGMP manufacturing trains with downstream processes capable of producing 8-10 kg yields per batch.