Metaco to accelerate growth following USD 250 million acquisition by Ripple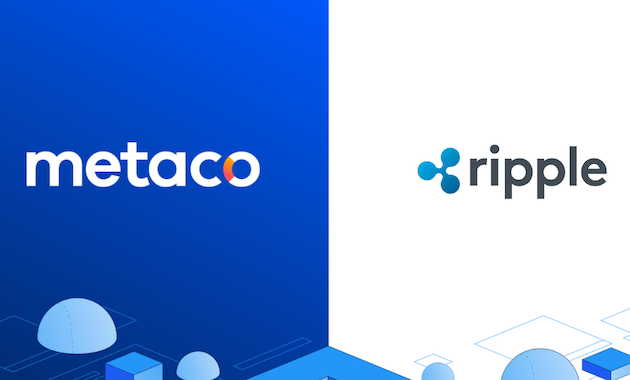 Ripple, a global leader in enterprise blockchain and cryptocurrency solutions, has recently acquired Metaco, a Vaud-based pioneer in digital asset custody and tokenization technology.
Metaco provides secure and dynamic custody infrastructure for institutions aiming to grow new business models in the crypto economy. Its offering, Harmonize, has become the institutional standard for digital asset custody and tokenization infrastructure, trusted by global custodians, top-tier banks, and corporates.
Primarily known for its flagship payments products, Ripple first addressed the challenges of cross-border payments by utilizing blockchain and cryptocurrency. Today, Ripple has expanded its product offerings, dealing with liquidity management, tokenization, and Central Bank Digital Currencies (CBDCs). Ripple serves hundreds of customers across over 55 countries with payout capabilities in more than 70 markets.
Metaco and Ripple share a common ethos – a profound commitment to delivering secure enterprise-grade solutions to top-tier institutional clients. Leveraging the USD 250 million acquisition of Vaud-based Metaco, Ripple will broaden its enterprise suite by offering customers cutting-edge technology for the custody, issuance, and settlement of tokenized assets.
Moreover, Metaco's growth will be significantly accelerated by tapping into Ripple's extensive customer base, available capital to address emerging demands, and resources dedicated to meeting the needs of banking and institutional clients. Metaco's Founder and CEO, Adrien Treccani, voiced his excitement about joining forces with Ripple, highlighting the potential to achieve their goals faster and deliver value to clients.
As the sole shareholder of Metaco, Ripple will continue operating Metaco as an independent brand and business unit led by Adrien Treccani.
Western Switzerland for crypto companies
Western Switzerland, known as the "Crypto Valley", has emerged as a hotbed for blockchain and cryptocurrency start-ups. The region benefits from favorable regulation, supportive government policies, and a thriving ecosystem of innovation. Metaco's success can be attributed to these conducive factors, enabling it to grow into an enterprise-grade solutions provider in the crypto space. The availability of skilled talent, investment capital, and a culture that embraces technology, make Western Switzerland an ideal location for crypto companies like Metaco.