Neurosoft breaks new ground with it pioneering brain interface technology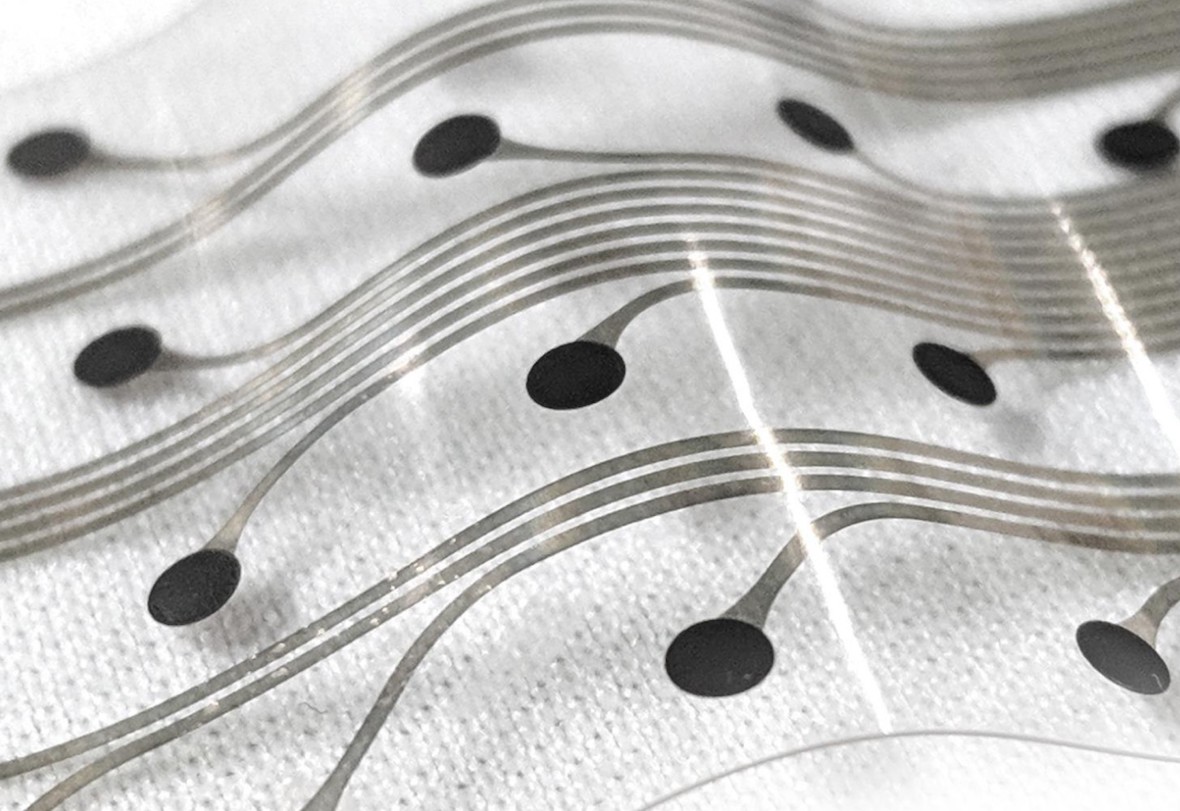 Neurosoft's recent achievements set the stage for innovative treatment methods and heightened diagnostic capabilities for severe neurological disorders. | © Neurosoft Bioelectronics
Neurosoft Bioelectronics, headquartered at Campus Biotech in Geneva, has successfully conducted a groundbreaking human trial of its stretchable high-channel electrode grid, marking an ambitious stride towards creating safer and more efficient brain interfaces.
In a clinical trial spearheaded by Prof. Nitin Tandon and held at Memorial Hermann in Houston, Neurosoft Biolectronics' subdural electrodes were tested for the first time on human subjects during epilepsy resective surgery. This novel tech exhibited remarkable potential, showcasing its capability to be inserted safely in brain areas where other implants dare not tread. As a result, a new realm of treatments for conditions like severe tinnitus, which currently lacks a definitive cure, may soon be on the horizon.
What sets these electrodes apart? Their design intricacies involve an electrode density five times higher than conventional electrodes and a composition 1,000 times softer. This not only amplifies their diagnostic capability but also curtails invasive procedure-related side effects, such as brain compression, hematomas, and scar tissue formation.
To demonstrate its diagnostic prowess, during the initial resective procedure, these electrodes successfully captured distinct brain activity patterns from the auditory cortex and localized interictal spikes within the hippocampus. The implications of this are vast as Neurosoft's technology could revolutionize the treatment approach for epilepsy and unveil additional biomarkers vital for devising effective treatments for an array of brain disorders.
Nicolas Vachicouras, CEO and Co-Founder of Neurosoft Bioelectronics, said: "The maturity of our technology has been underscored through its initial human testing. With each trial, we're a step closer to potentially helping millions."
Prof. Lacour, the company's Co-Founder and Director of the Neuro-X Institute at EPFL, emphasized the gravity of this milestone, bridging the gap between academic research and tangible clinical applications.
Turning ambitious visions into realities
Campus Biotech in Geneva provides an ideal breeding ground for start-ups like Neurosoft. This innovative hub, nestled in the heart of the Health Valley, offers an amalgamation of academic prowess, cutting-edge facilities, and a supportive entrepreneurial ecosystem.
Western Switzerland's unique positioning—replete with world-renowned institutions, a thriving biotech scene, and proximity to both academic and industry giants—ensures start-ups are well-equipped to transform their ambitious visions into realities.
Moving forward, Neurosoft is gearing up for more extensive testing, with hopes to validate its technology's prowess further, which will include a slew of applications ranging from treating tinnitus and paralysis to aiding research projects globally is now within reach.