ONWARD advances into the US Federal Health arena by helping disabled veterans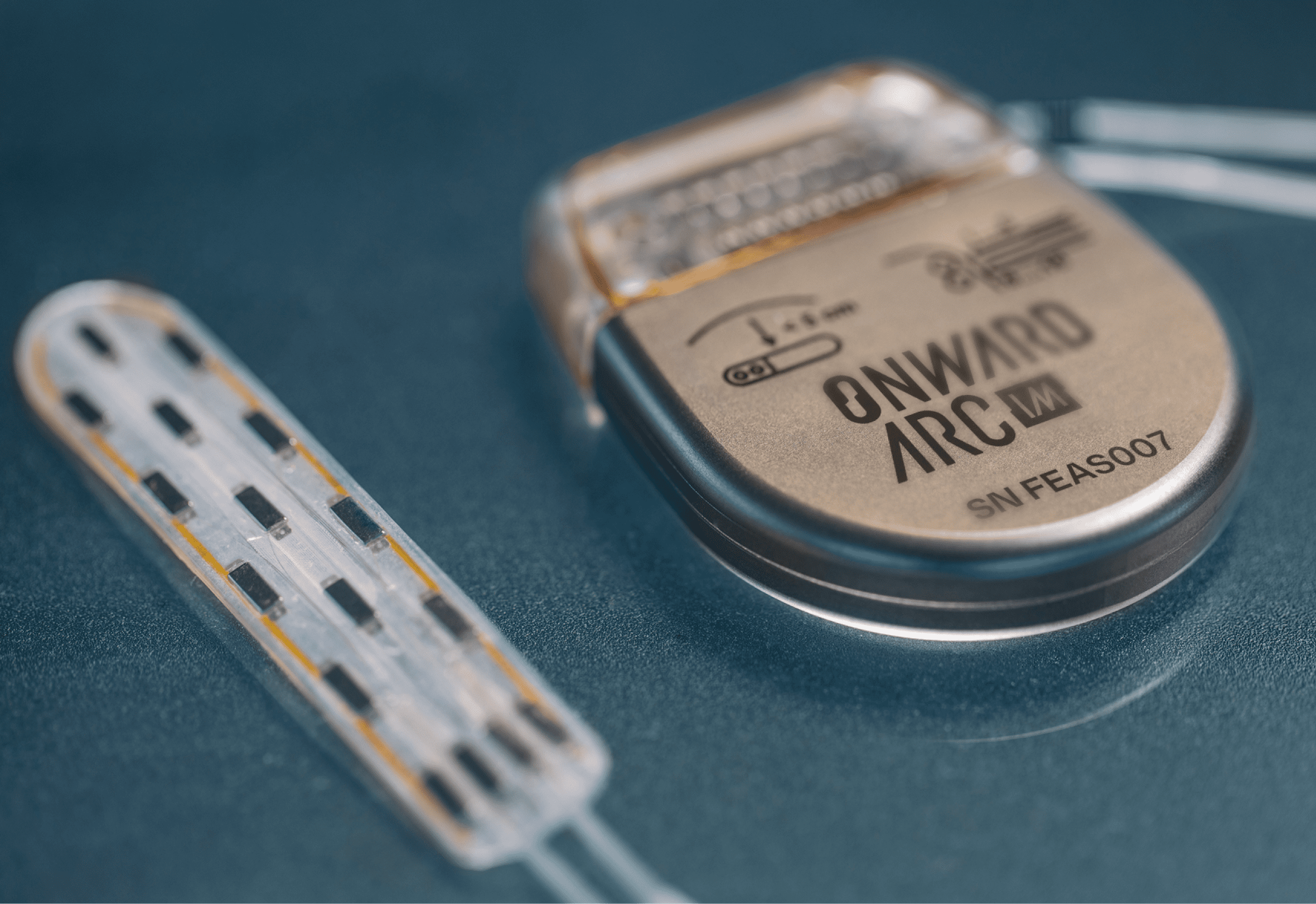 ONWARD's ARC therapy helps enable people with spinal cord injury to move again. | © ONWARD
ONWARD partners with Lovell to bring spinal cord therapies to US Veterans, targeting the world's largest SCI care and military health systems.
ONWARD, renowned for its groundbreaking advancements in spinal cord therapies, is set to deepen its footprints in the medical technology landscape. The company, backed by USD 32 million in funding raised in 2021, developed ARC therapy with ambitions of restoring movement and independence to people with spinal cord injuries (SCI). Its therapy platforms, notably ARC-EX™ and ARC-IM™, garnered significant attention following their Up-LIFT study in 2023, which highlighted their potential in enhancing upper extremity strength and function. The results of this study paved the way for the company's current pursuits of regulatory approval in Europe and the U.S.
Today, the EPFL spin-off announced a pivotal two-year distribution agreement with Lovell Government Services, a prominent Service-Disabled Veteran-Owned Small Business (SDVOSB). This partnership promises ONWARD quick access to the mammoth US Veterans Health Administration, a leading global entity in SCI care, and the US Department of Defense Military Health System, the world's paramount military healthcare provider. Following FDA authorization, ONWARD's therapies will enrich Lovell's federal contracts, ensuring swift access to several U.S. federal platforms such as the Federal Supply Schedule (FSS), General Services Administration (GSA), Distribution and Pricing Agreement (DAPA), and Electronic Catalog Contract (ECAT).
While ONWARD's sales and training teams will spearhead the sales front, Lovell will hold the exclusive rights as the federal vendor and procurement partner. The collaboration extends further, with Lovell also serving as ONWARD's third-party logistics partner for both federal and commercial sales within the US landscape.
A collaboration of purpose and progress
Chris Lovell, CEO of Lovell Government Services, remarked on the alliance, "This collaboration with ONWARD reinforces our commitment to serving Veterans and those with injuries. Our partnership not only amplifies our medical technology offerings but also magnifies our impact on the well-being and autonomy of our nation's brave service members."
The partnership couldn't come at a more critical time. With close to 45,000 US military Veterans living with a spinal cord injury, ONWARD's therapies present a glimmer of hope and a chance at regained mobility. Dave Marver, CEO of ONWARD, expressed his enthusiasm, "Our collaboration with Lovell is pivotal in ensuring that Veterans swiftly access our revolutionary therapies post their FDA clearance. Collaborating with an SDVOSB, which mirrors our mission, amplifies our potential impact."
Drawing parallels to earlier breakthroughs like the Brain Computer Interface that restored mobility to a paraplegic, ONWARD's venture into the U.S. federal health sector signifies another monumental stride in medical technology coming from Western Switzerland.