Solar Access: Western Switzerland's first solar photovoltaic training course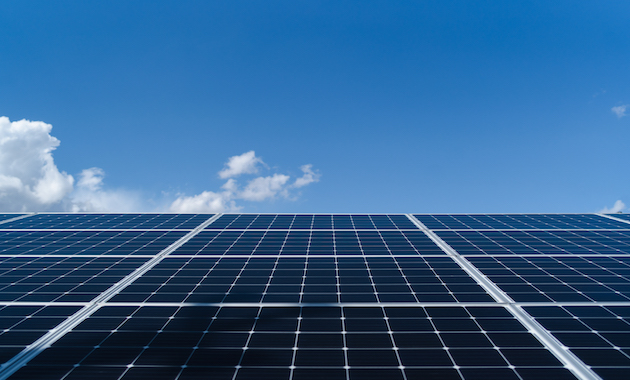 Group E's Solar Access program offers training in the various aspects of photovoltaic solar energy through a practical and theoretical curriculum.
By 2025, Groupe E is aiming to double its workforce in the field of solar photovoltaics, a prerequisite for achieving the necessary energy transition. In order to overcome the current lack of skilled workers in this fast-growing market, the group is now offering the first training course of its kind in Western Switzerland, dubbed Solar Access.
The first session of Solar Access training began in October 2022, where participants completed a 50-hour program, spread over two weeks. Nine modules cover the various aspects of solar photovoltaics: site safety, regulations, equipment and tools, installation and wiring. Sixteen of Groupe E's in-house experts provide the training.
The participants will then join the group's teams, in the different regions of Western Switzerland, as fitters, assistant fitters and site managers. They will benefit from specialized support during the first months following their hiring in order to gain experience and become autonomous.
A first in Western Switzerland
The objective of Solar Access is to enable talented people of all ages to retrain or improve their skills in the solar photovoltaic sector. This program, unique in Western Switzerland, is aimed at both experienced professionals who want to change careers and young people who want to start their career in a promising field.
The cost of the training is covered by Groupe E. The objective is to double the group's workforce in the photovoltaic field within 3 years, from 100 to 200 people, all professions combined (technical and administrative), and thus be able to fully meet the needs of this fast-growing market. Three Solar Access sessions are planned each year.