Solarsplit wins the top spot at the Prix BCV Innovation 2023 awards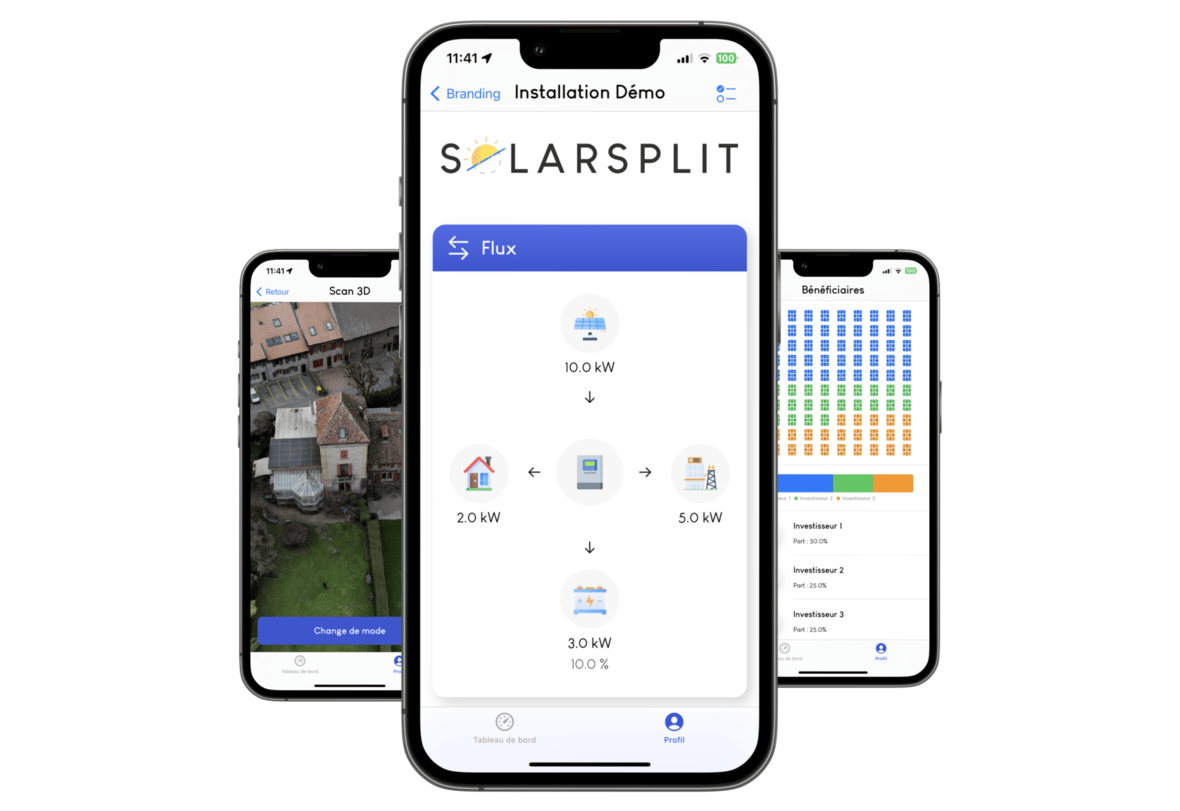 Solarsplit aims to make solar energy more accessible by streamlining and enhancing the profitability of the photovoltaic panel installation process. | © Solarsplit
In a boost to solar energy innovation, Neuchâtel-based start-up Solarsplit has won the prestigious Prix BCN Innovation 2023.
Solarsplit shone brightly at the Prix BCN Innovation 2023 awards, winning the top award and an impressive prize money of CHF 150,000. The award, aimed at bolstering innovative ventures in the economic and scientific fields of Neuchâtel, was presented on 19 October 2023 with an audience of around 300 in attendance.
The Solarsplit application offers a comprehensive ecosystem, providing services that range from monitoring solar installations to simplifying panel setups. Furthermore, the start-up has ambitions to introduce a participative financing solution in the foreseeable future.
Solarsplit's triumph in this 14th edition of the awards highlights the company's vision to revolutionize solar energy utilization. Their digital platform aims to connect homeowners, installers, and investors, streamlining the process of solar panel installation. The application's ultimate goal is to democratize access to solar energy by making the photovoltaic panel installation procedure simpler, faster, and more profitable.
Speaking about the fierce competition this year, Yves Perriard, a professor at EPFL and the president of the Prix BCN Innovation jury, remarked, "The competition was particularly tight this year, as we had three high-quality digital platforms with very different applications. The enthusiasm of Wilfried Josset and his entire team, coupled with the potential of their solution to accelerate decarbonization efforts, were key factors in determining the winner."
While Solarsplit claimed the top spot, the other two finalists, SAVinsight and TALK, weren't left behind. SAVinsight aims to aid watch brands in enhancing their global after-sales services through an innovative digital platform. TALK, on the other hand, seeks to elevate human communication quality using a multilingual ecosystem that assesses and grades speech quality through learning algorithms. For the first time, both finalists were also honored with a monetary reward of CHF 10,000 each.
Originated by the Banque Cantonale Neuchâteloise, the Prix BCN Innovation is more than just an award ceremony. It's an event that annually celebrates and showcases the breadth and diversity of Neuchâtel's innovative spirit.