Start-up INVOLI receives the PERL innovation trophy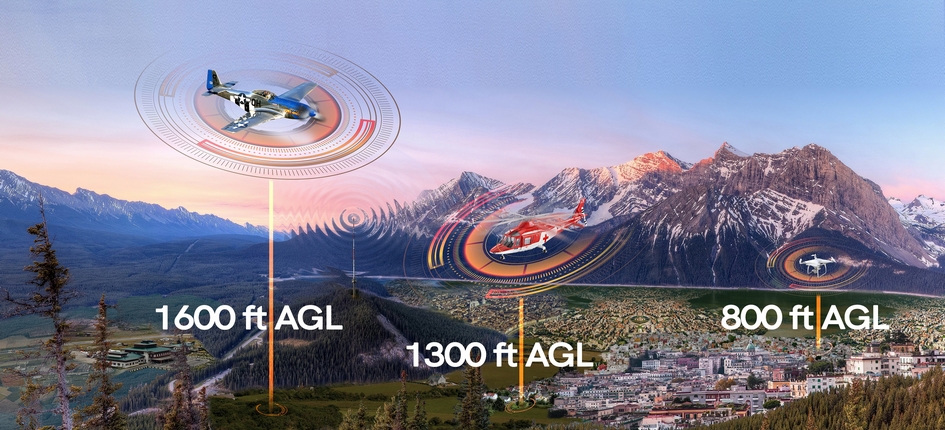 INVOLI, a start-up specializing in the integration of UAVs in air traffic, won the award for most innovative company of the year. The PERL competition, created in 2003, rewards the most innovative young companies whose development and job creation prospects in the region are promising. This year, the start-up INVOLI, based in Renens in the […]
INVOLI, a start-up specializing in the integration of UAVs in air traffic, won the award for most innovative company of the year.
The PERL competition, created in 2003, rewards the most innovative young companies whose development and job creation prospects in the region are promising. This year, the start-up INVOLI, based in Renens in the canton of Vaud, won the first prize of this competition, worth 50,000 francs.
Founded in 2017, INVOLI SA has developed its own air traffic management system allowing a secure integration of drones to avoid collisions with aircrafts or helicopters. This system provides small aircrafts with real-time traffic data thanks to a dense network of detection sensors, which are deployed on the ground on top of the existing infrastructure. This system, which does not require any modifications on the UAV itself, uses algorithms and artificial intelligence technologies, and should facilitate the introduction of new services such as the delivery of parcels. The start-up hopes to complete its full coverage of Switzerland by 2020, before expanding internationally.
A breeding ground for innovative start-ups
The other four finalists of the competition were also awarded 10,000 francs each. Aeler Technologies is working on a model of a connected composite container for sea freight transport; Astrocast is launching a network of mini-satellites for IoT communication; Aurora's Grid is developing a battery management software for renewable energy installations; and Lumendo is working on a technology that will allow very simplified and non-invasive body implants to be built.