Taurus secures USD 65 million to enhance its digital asset management platform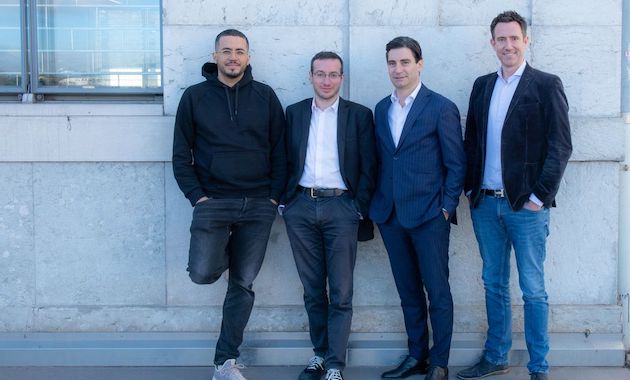 Geneva-based Taurus offers solutions for issuing, trading, and storing digital assets. The company recently raised USD 65 million in a Series B funding round.
Taurus, which was established in 2018, has been consistently investing in its own proprietary technology to develop the most comprehensive platform in the industry that enables clients to manage all types of digital assets. Specifically, Taurus offers three main solutions. Firstly, Taurus-PROTECT provides secure storage and transfer of hundreds of digital assets, including support for staking, decentralized finance (DeFi), tokenized securities, and digital currencies. Secondly, Taurus-CAPITAL enables the issuance, deployment, and lifecycle management of any type of tokenized assets, such as equity, debt, structured products, physical assets, and NFTs. Lastly, Taurus offers a regulated marketplace for trading tokenized securities on its T-DX platform, which is one of the earliest regulated marketplaces globally.
To this day, the Geneva-based company has already established partnerships with over 25 financial institutions and corporate clients across three continents and eight countries, including systemically important financial institutions, retail and online banks, private banks, crypto-banks, investment banks, and broker-dealers. Notable clients of Taurus include Arab Bank Switzerland, CACEIS, Credit Suisse, Deutsche Bank, Pictet, Swissquote, and Vontobel.
Taurus has raised USD 65 million in a Series B round led by Credit Suisse, with participation from new institutional investors like Deutsche Bank and Pictet Group, and previous investors Arab Bank Switzerland and Investis. The funds will support Taurus' growth strategy by hiring top engineering talent to develop its platform, expanding its sales and customer success organization, and maintaining strict security and compliance standards. Taurus co-founders remain the largest shareholders and in charge of the company, and the Swiss regulator FINMA has approved the transaction.
Lamine Brahimi, co-founder and Managing Partner of Taurus, said: "Raising USD 65mn in the current market environment tells a lot about the quality of Taurus' people and products. We are proud to welcome such high-profile investors and benefit from their expertise to further develop one of the richest platforms in the industry, covering any type of digital assets, way beyond cryptocurrencies."
Find out more on Taurus in the videos below :