Aktiia's blood pressure monitoring technology advances global cardiovascular research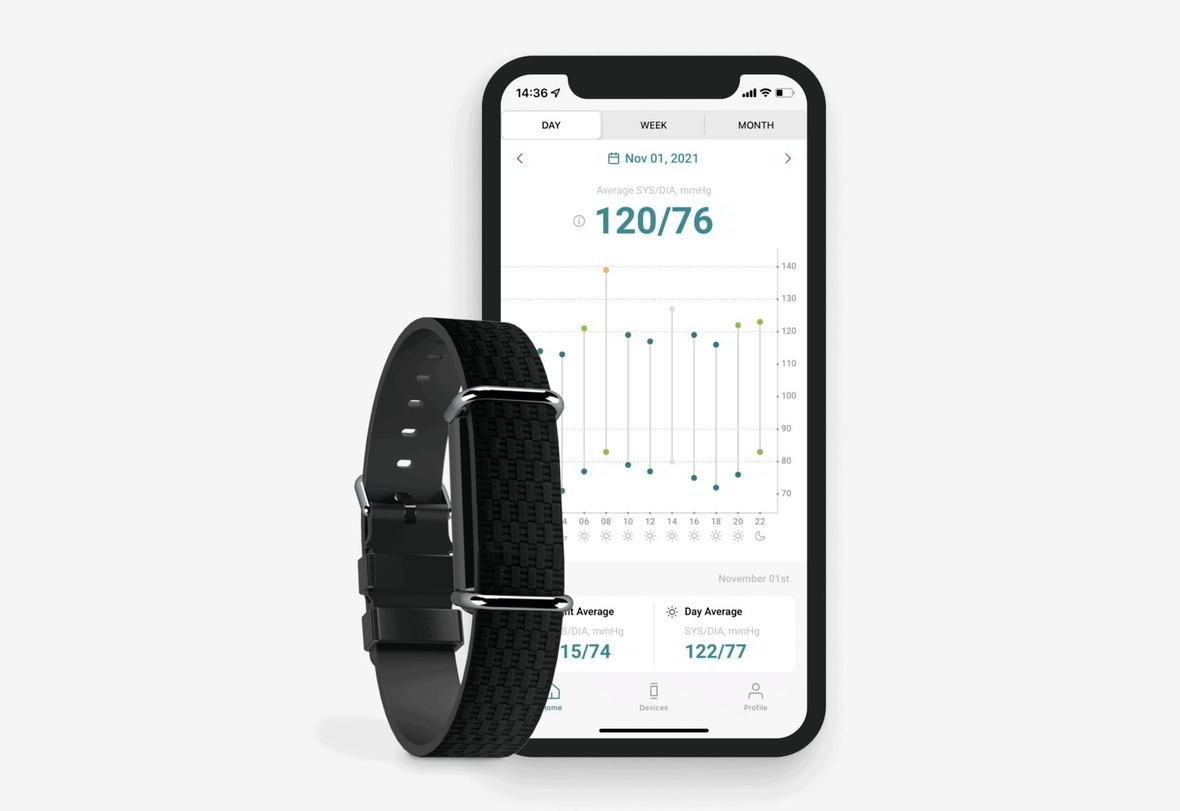 The inclusion of Aktiia's technology in the GAPP study is a testament to its potential in reshaping blood pressure research. | © Aktiia
Neuchâtel start-up Aktiia, a pioneer in cuffless blood pressure monitoring, has embarked on a groundbreaking study in collaboration with eminent institutions.
Aktiia, a Neuchâtel-based company specializing in innovative cuffless blood pressure monitoring technology, is set to contribute significantly to a landmark study on cardiovascular risk factors. This marks another milestone for the start-up, which has consistently made strides in the digital health sector, including securing substantial funding and collaborating on influential studies.
The study, known as the Genetic and phenotypic determinants of blood pressure and other cardiovascular risk factors (GAPP), is a comprehensive cohort study in the Principality of Liechtenstein. It involves over 2,000 participants monitored over a decade, aiming to unravel the intricate genetic and phenotypic factors impacting blood pressure and cardiovascular diseases. Aktiia's unique 24/7 Blood Pressure monitoring technology will be pivotal in this research, offering insights into the longitudinal blood pressure patterns of participants.
The collaboration with Professors David Conen from McMaster University and Lorenz Risch from the Private University of Liechtenstein and the Dr. Risch Laboratory, underscores Aktiia's commitment to advancing healthcare through technological innovation. Their cuffless monitoring solution, capable of capturing an average of 27 blood pressure data points per day per participant, represents a transformative approach in understanding and managing blood pressure.
Aktiia's journey began with its foundational technology developed at the Swiss Center for Electronics and Microtechnology (CSEM). Since its inception in 2018, the company has been at the forefront of revolutionizing blood pressure monitoring. Their approach to continuous and non-intrusive monitoring aligns with modern healthcare's shift towards more personalized, proactive, and patient-centric solutions. The device has gained traction across Europe, with ongoing efforts to expand into the US market following its CE Mark certification in Europe.
The inclusion of Aktiia's technology in the GAPP study is a testament to its potential in reshaping blood pressure research. This collaboration is poised to offer novel insights for blood pressure optimization, driving forward the agenda for more individualized healthcare strategies.