Almer Technologies launches its augmented reality glasses for remote industrial monitoring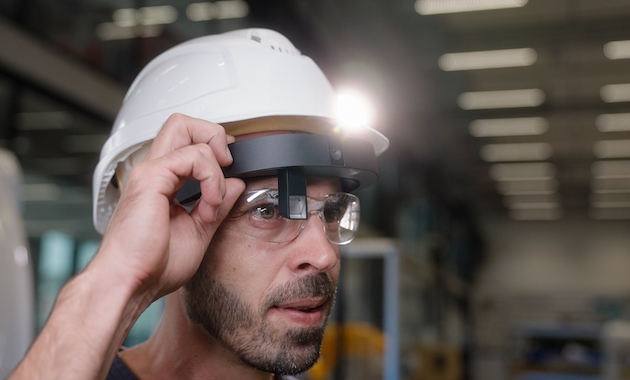 Bern start-up Almer Technologies has launched its first augmented reality (AR) remote assistance glasses aimed at frontline workers.
When technicians at industrial companies encounter problems with machines, experts located at different global stations are required to travel to the production sites in order to solve the issues. This travel can total exorbitant sums of money and produces a considerable amount of CO2 emissions. With Almer Technologies' AR solution, this is no longer an issue.
Almer Technologies has just launched its first product, AR glasses called Almer Arc. This first product is aimed at the tech industry to connect remote workers and improve their communication.
By superimposing a high-resolution image directly into the field of view of the people involved, the built-in camera allows experts to see what their specialists around the world are seeing. The experts can highlight objects in real-time within the worker's field of view, allowing problems to be solved as easily and quickly as if the expert was standing next to the worker in person.
To complete its AR ecosystem, Almer has also introduced its own app and intuitive web interface along with the hardware.
"Previously available remote assistance solutions did not meet the needs of frontline employees," explained Sebastian Beetschen, CEO of Almer Technologies. "We are pleased to be able to offer an all-in-one service in such a short time that can be effortlessly integrated into existing workflows."
The Almer project was launched by students and researchers from the Swiss Federal Institute of Technology in Zurich (ETH) and Tsinghua University from Beijing, and funded by Innosuisse. After a year of prototype research in Shenzhen, China, Almer became its own company in the canton of Bern in 2021.
The product development was phase supported by the Swiss Smart Factory, the University of Applied Sciences Northwestern Switzerland, the Zurich University of Applied Sciences and the first pilot customer Gilgen Logistics AG.