Enerdrape revolutionizes energy efficiency with major Coop project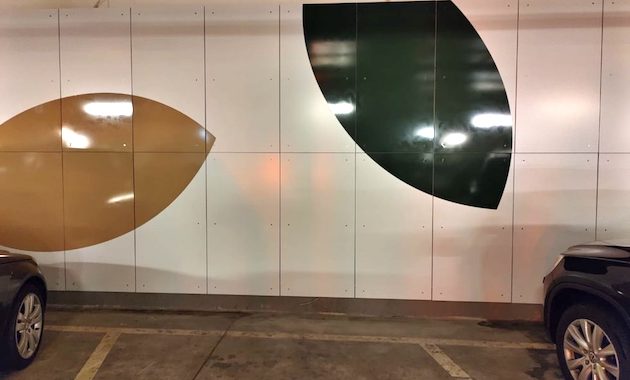 Enerdrape has installed 204 of its thermal panels in a Coop supermarket's underground car park as a strategic trial, with plans for further expansion in Switzerland and an imminent entry into the US market.
Vaud-based cleantech Enerdrape has begun its first large-scale project, installing 204 of its innovative thermal panels in the underground car park of a Coop supermarket in Renens, a municipality near Lausanne. Backed by the Coop Sustainability Fund, the venture is seen as a crucial test for Enerdrape's groundbreaking technology, with plans to replicate it across Coop Immobilien's extensive property portfolio if successful.
Enerdrape has been making waves in the cleantech industry. The firm's transformative technology, which leverages the consistent underground temperatures found in spaces like car parks and tunnels, turns otherwise wasted heat into a renewable energy source for heating and cooling buildings. The start-up's scalable geothermal panels offer a cost-effective solution to renewable heating, with the potential to significantly reduce reliance on fossil fuels in urban areas.
The company, an EPFL spin-off, has been steadily gaining recognition and support. In 2022, it won the 25th >>venture>> Grand Prize, the Prix Entreprendre Lausanne Region (PERL), and the Prix Start-Up Durable award. Further testament to the promise of their technology, Enerdrape also secured a FIT Tech Seed loan, aiding in their market launch and sales scale-up.
Preparing for international growth
The success story doesn't stop in Switzerland. With its technology now industrialized and available for sale, Enerdrape is preparing for international growth. It is in discussions with several potential new customers and aims to install 1,000 thermal panels by the end of 2024. Beyond Swiss borders, the company has just patented its technology in the US, with a pilot project slated to launch this summer.
To fund this ambitious growth strategy, Enerdrape is currently in the process of closing its seed round. From the successful start-ups' recent milestones and current progress, it is evident that the journey of transforming underground infrastructures into renewable energy sources is not only attainable but also well underway. As such, Enerdrape is proving to be a game-changer in the transition towards sustainable and renewable energy solutions in the built environment.