Firmenich inaugurates its new campus in Geneva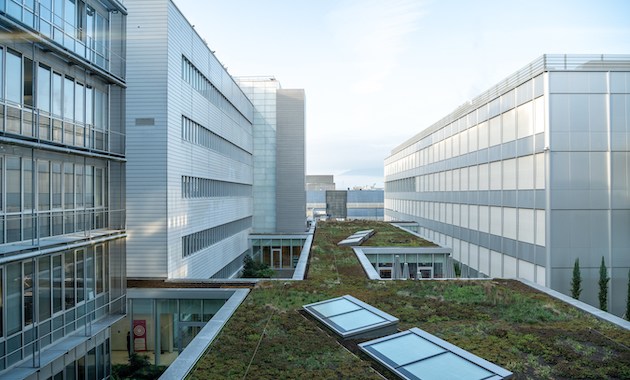 Firmenich, the world's largest privately-owned fragrance and taste company, has inaugurated its new campus in Geneva.
Firmenich's new campus, at the cutting edge of the industry from both a technology and capacity perspective, represents the company's commitment to operational excellence. The total investment of this multi-year project comes close to CHF 200 million and further reiterates the importance of the canton of Geneva for the company.
Located across the two communes of Satigny and La Plaine, the campus' combined surface area equals 225,000 square meters, and houses 132,000 square meters of infrastructure in total, including 22,000 square meters of new highly sophisticated facilities.
"Our state-of-the art campus will be a key component in accelerating innovation and driving global expansion with enhanced capabilities," said Gilbert Ghostine, CEO of Firmenich. "Our new campus in Geneva is the most significant site for Firmenich and one of the most technologically-advanced in the industry in terms of digitalization, innovation, science and naturals. Consistent with our pioneering spirit, we developed this site to deliver superior services and experiences to our customers, from the creation of their fragrance or taste ingredients, right through to seamless production, while optimizing our environmental footprint."
A 127-year growth in the canton of Geneva
Firmenich Geneva includes: three technologically advanced production plants with adjacent lab capabilities for Perfumery, Taste & Beyond and Ingredients creation; a logistics hub and automated warehouse; an R&D biotech pilot plant; and a pavilion for work and social gatherings where people can also enjoy meals.
The new campus is built upon the company's vision of a future-proof operation, aimed at optimizing end-to-end workflows, using industry best practices and integration of the latest robotics and artificial intelligence.
The Geneva campus was built in various phases, starting in December 2017 and the final fitting was done in February 2021. The campus is home to 1,450 people, including some of the world's leading scientists, perfumery and taste creators, technicians, and operators.