Geneva start-ups Fluosphera, Kylys Aesthetics and Consulto receive FIF support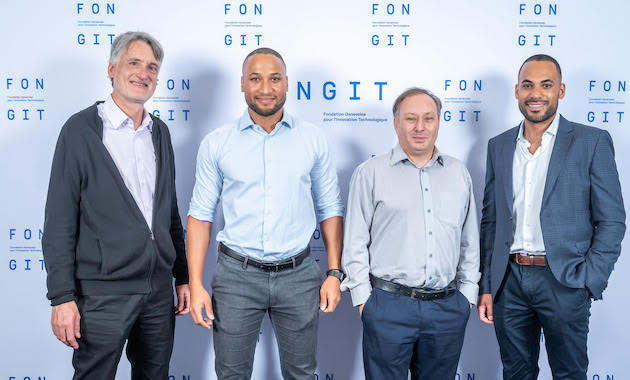 The Fondation Genevoise pour l'Innovation Technologique (Fongit) has announced the latest recipients of the Fongit Innovation Fund (FIF) support. Fluosphera SA and Kylys Aesthetics SA, have been awarded seed loans of CHF 100,000 each, while a grant of CHF 50,000 has been given to Consulto.
The FIF, an initiative backed by the State of Geneva, the Geneva Chamber of Commerce (CCIG), the United Nations International Trade Center (ITC), and the United Nations Environment agency, plays a pivotal role in fostering innovation and scaling up promising companies in line with the United Nations (UN) Sustainable Development Goals (SDGs).
Fluosphera SA, a University of Geneva spin-off active in the field of life sciences, is one of the new beneficiaries. The company develops a novel generation of multi-tissue test systems that utilize the precision of fluorescent light to mimic communication between human organs. This pioneering technology enhances the prediction of toxicity and safety of various compounds, including drugs, chemicals, and cosmetics, ultimately improving patient and consumer protection.
Another seed loan recipient is Kylys Aesthetics SA, a recent spin-off from the University of Geneva. Established in April 2023, the company is on a mission to revolutionize the beauty industry with a new generation of hyaluronan-based dermal fillers. Their proprietary technology uses modified hyaluronic acid molecules to create a gel that can be injected with a 34 Gauge needle, significantly thinner than current market options. This development is anticipated to redefine non-invasive aesthetic procedures, offering less discomfort and improved results.
Consulto, a project emerging from the EPFL Digital Epidemiology Lab, has been awarded a FIF grant. Operating from Campus Biotech in Geneva, Consulto is creating the world's first virtual clinic specialized in team-based care. By hosting independent doctors, generalists, and specialists under one virtual roof, the platform seeks to provide holistic care for patients with complex health needs. This endeavor resonates with the need for coordinated and efficient healthcare in an increasingly digital world.
The FIF's recent disbursements emphasize its commitment to support innovative solutions that address global challenges. By providing critical financial support to these start-ups, the FIF is bolstering Geneva's position as a leading hub for cutting-edge technological innovation and sustainable development.