Idiap spin-off Eyeware collaborates with Austrian sensor specialist AMS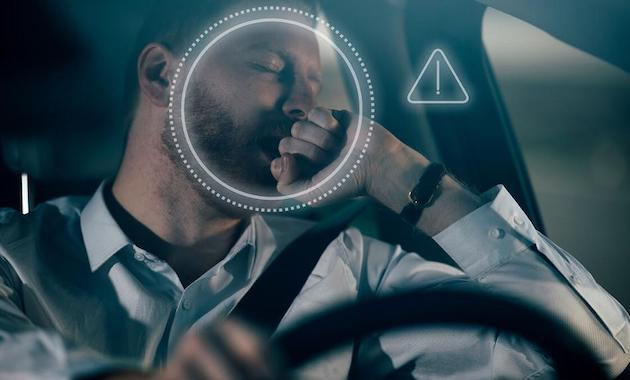 The Austrian company AMS is teaming up with the Valais-based start-up Eyeware to perfect its driver monitoring system. The goal is to prevent driver drowsiness and distraction at the wheel thanks to an innovative illumination system and 3D technology.
Based in Martigny, Eyeware has developed an eye tracking software that detects the movement of the head, face and eyes thanks to 3D imaging. With all these parameters, the tool is able to analyze the driver's attentiveness and intentions.
For example, the car monitoring system detects drowsy or distracted drivers. 3D optical detection provides more accurate data on the position and movement of the head and eyes than 2D systems.
AMS (Austria Micro Systems), one of the world's leading suppliers of high-performance sensor solutions, has developed an illumination technology that provides robust lighting in any situation.
By combining the technologies of Eyeware and AMS, the monitoring system is continuously functional regardless of lighting. This new device increases road safety by reducing human errors due to drowsiness and distracted driving.
This collaboration is yet another exciting development for Eyeware, which is also a spin-off from the Idiap Institute in Martigny, in the canton of Valais. Indeed, AMS is one of the main suppliers of sensors for the American company Apple. A few years ago, AMS acquired KeyLemon, also a spin-off from Idiap supported by The Ark Foundation.