LEM Surgical to revolutionize spinal surgery with next-generation robotic solutions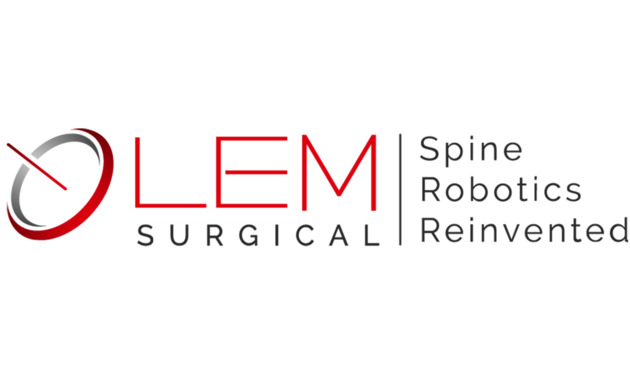 Newly founded Bernese start-up LEM Surgical has raised CHF 8.7 million to develop the next generation of surgical robotic solutions for spinal surgery.
About 18,000 new cases of spinal cord injury (SCI) are reported in the US annually, with an estimated 299,000 people living with SCI. SCI patients are at a higher risk of premature death. Surgical robots can improve the quality of life for SCI patients, but current technology still has limitations.
"Current commercially available robotic solutions are limited in utilization and offer relatively small clinical value, hence their low adoption rate," explained Yossi Bar, CEO and Founder of LEM Surgical. "Our expert team of 20 individuals based in Bern, significantly progresses with the development of the 'Sapien' system, introducing game-changing capabilities and thereby offering significantly increased clinical utilization."
LEM Surgical is quietly developing a state-of-the-art product, Sapien, to aid in spinal surgery. The company is working to secure necessary approvals before launching the product, focusing on the US market initially with plans to expand to other countries such as Switzerland.
LEM was founded in June 2021 by Stefan Weber (CEO, CAScination AG), Andreas Raabe (Director, Department of Neurosurgery, Inselspital Bern), Marco Matulic (CTO CAScination AG), Simon Michel (CEO, Ypsomed Group) and Yossi Bar (previously Director R&D at Mazor Robotics Ltd., sold to Medtronic in 2018).
An extraordinary value in the fields of orthopedics and spinal surgery
The cofounding team, led by Simon Michel and external investors, contributed to the company's financing round in the amount of CHF 8.7 million. The funds raised will be used by LEM to continue developing its product, as well as to gather necessary documentation for submission to the US FDA, expected in early 2024.
"The extraordinary composition of skills in the leadership team, and the experts on board convince me not only of the investment case but also that LEM will deliver truly beneficial solutions for patients and extraordinary value in the field of orthopaedic and especially spinal surgery," explained Simon Michel.