Materials science at the heart of Swiss innovation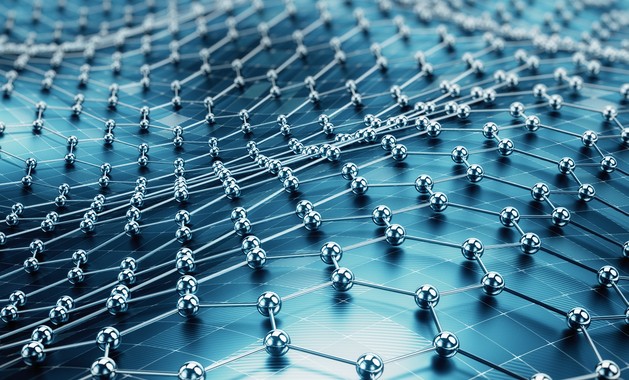 Stronger, lighter, and more sustainable, next-gen materials revolutionize manufacturing processes and product performance. Research institutes and innovative projects in Switzerland are advancing materials science and actively contributing to the development of new materials.
Materials have always played a major role in society and are present in our everyday objects, from our phones to our homes, even our clothes. There are different types of materials, such as metals, polymers, ceramics, and composites.
Historically, Swiss scientists invented some of the most common materials we use in our everyday lives, such as cellophane, aluminum foil, or Velcro.
Materials science is at the heart of many technological developments such as bio and microelectronic devices, automobiles, aeronautics, renewable energies, and nanotechnologies.
Scientific and technological advances have given life to new materials that are increasingly being developed to suit a specific application. Today, research and development efforts in the field of new materials are crucial as they determine tomorrow's technological innovations. The field must also face up to current environmental challenges and therefore develop more sustainable materials with an optimized life cycle.
With its expertise in precision engineering and microtechnology, Western Switzerland stands out for its ingenuity and its ability to generate reliable, ultra-precise products with the highest quality standards.
Research and development in materials science
Western Switzerland offers excellent conditions for exploiting the potential of materials technology and is home to many renowned research institutes in this field.
The Adolphe Merkle Institute (AMI) is an interdisciplinary competence center at the University of Fribourg that focuses on research and education in the domain of soft nanomaterials. It is organized into five research projects: BioNanomaterials, Biophysics, Polymer Chemistry and Materials, Soft Matter Physics, and Smart Energy Materials. Through collaborations with industrial partners, the AMI aims to stimulate innovation, foster industrial competitiveness, and, more generally, improve the quality of life.
The Bern University of Applied Sciences' Institute for Materials and Wood Technology IWH develops and optimizes sustainable and innovative materials for the wood and construction sectors. For example, one of the research teams has developed a wood-based panel that conducts electricity. Inside the panel are two thin layers containing carbon fibers through which the current can flow. Intended for wood furniture manufacturing, a patent application for the low electrical conductivity furniture panel has been filed and a recycling concept has been developed. The next step is to develop the product until it reaches the market.
The region can also count on MaNEP (Materials with novel electronic properties) network, directed from Geneva, which bases its research activities on the electronic materials of the future, but also on HES-SO Valais-Wallis' Industrial Systems Research Institute, in particular with its research group on powder technology and advanced materials, which carries out projects related to the development of new materials. The M2C center, a collaboration between CSEM and EPFL in Neuchâtel, brings together various stakeholders to accelerate innovation in manufacturing processes, including new materials and production tools. EPFL, in the canton of Vaud, is also home to the Institute of Materials (IMX), which brings together 20 laboratories in the field.
Next-gen materials
The numerous research institutes in materials science aim to create bridges between the academic world and industry by contributing to the development of innovative solutions with implementation partners. Several manufacturing and distribution companies in this field started in Western Switzerland.
Among them, the EPFL spin-off CompPair, which emerged from the IMX laboratory for processing advanced composites, has invented a new composite material that is self-healing and can be better recycled. It has applications in the sports and marine industries, but also in the leisure, wind, and aerospace industries. Another company is Eskenazi, a leading manufacturer of cutting tools for microtechnology, which together with the University of Geneva's Department of Quantum Matter Physics (DQMP) will implement advanced material science on cutting tools for micro-machining.
Research efforts in materials science and companies in the field are responding to the need to design innovative materials for sustainable development. Nanomaterials, eco-designed materials for construction, or smart fibers in textiles: the materials of tomorrow are stronger, lighter, and more sustainable, and are revolutionizing manufacturing processes and product performance.