Scale-ups Flyability and Pix4D team up to model interiors with a drone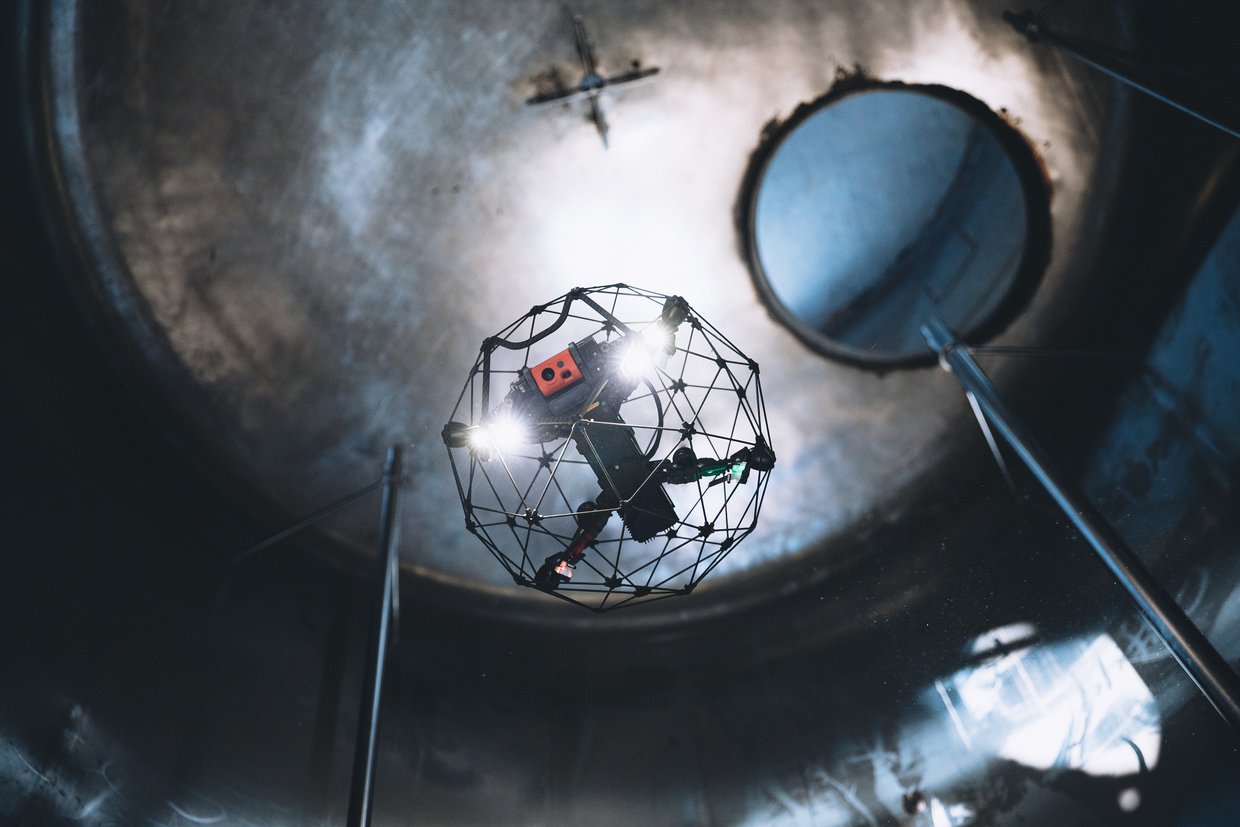 The anti-collision drone manufacturer Flyability and the aerial image processing and transformation software developer Pix4D are joining forces to add a Pix4Dmapper photogrammetry module – the industry leading solution – to the Elios 2 rough terrain inspection robot. The two companies are located in the canton of Vaud, very close to each other, which has […]
The anti-collision drone manufacturer Flyability and the aerial image processing and transformation software developer Pix4D are joining forces to add a Pix4Dmapper photogrammetry module – the industry leading solution – to the Elios 2 rough terrain inspection robot.
The two companies are located in the canton of Vaud, very close to each other, which has greatly facilitated this collaboration. "We have been in contact with Pix4D since the beginning, and we started discussing a possible collaboration shortly before the launch of Elios 2 in May 2019," explains Marc Gandillon, Marketing Manager at Flyability, also highlighting the growing demand for confined space modeling tools.
"The innovative tool offered by Flyability's technology to access inaccessible or dangerous areas is unique. This drone opens up new applications for our software that were previously unthinkable", explains Nikoleta Guetcheva, Marketing Director of Pix4D. The result of this partnership will be a product for anyone who wants to tackle indoor 3D modeling.
A flourishing ecosystem for drone companies
The association between these two scale-ups is proof of the dynamism of the Drone Valley of the canton of Vaud. "We certainly benefit from this flourishing ecosystem, particularly in terms of sharing experiences and mutual support," explains Marc Gandillon. Nikoleta Guetcheva adds: " the proximity of the many companies in this industry in Switzerland has created a unique ecosystem, ideal for fostering partnerships and innovation."
Founded in 2011 as a spin-off of EPFL, Pix4D employs 130 people at its Swiss headquarters and 75 in its offices around the world: in Denver, Berlin, Madrid, Tokyo and Shanghai. Flyability was founded in 2014, employs 85 people and exports its drones to more than 50 countries.