Seven Western Switzerland start-ups awarded the Solar Impulse Label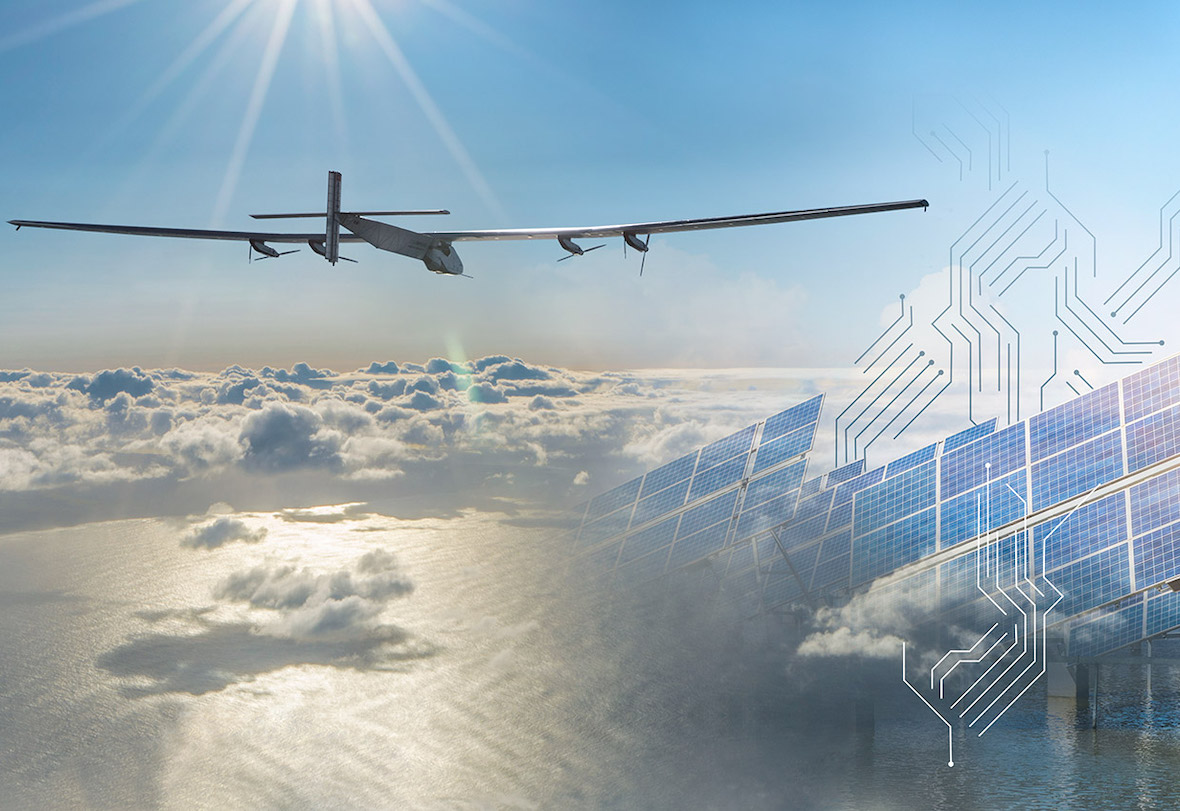 The Solar Impulse Efficient Solution Label is designed to shed light on existing clean and profitable solutions. | © Solar Impulse Foundation
Each year, the Solar Impulse Foundation recognizes top companies with the Solar Impulse Label for their eco-innovative solutions. Since January 2023, seven start-ups from Western Switzerland have earned this distinction.
In a world grappling with climate uncertainties, the necessity of transformative, sustainable solutions has never been clearer. Western Switzerland, historically recognized for its prowess in precision and innovation, has emerged as a hotbed for cleantech start-ups. Through its Efficient Solution Label, the Solar Impulse Foundation amplifies those sustainable ventures that also champion economic viability.
This year, the Solar Impulse Foundation honored seven start-ups from Western Switzerland, showcasing the region's commitment to intertwining environmental stewardship with economic progression.
Bern-based Green-Y Energy has crafted a solution that marries electricity storage with heating and cooling, reinventing the way we think of energy consumption. Their innovative use of patented compressed air technology may soon redefine energy management in buildings and industries.
Valais-based start-up Urbio uses its SaaS platform to drive the decarbonization of buildings using generative AI. This unique approach allows both real estate professionals and utilities to streamline and optimize their projects, be it for a single building, vast portfolios, or expansive urban landscapes.
In the canton of Fribourg, Simon + Josef address the often-overlooked sector of hospitality. By empowering hotel guests to customize housekeeping services for extended stays, they have melded enhanced guest experience with tangible resource savings, already accounting for significant water and energy conservation.
Zaphiro, with its game-changing SynchroGuard, introduces an advanced monitoring and automation solution. The Vaud-based start-up's technology bolsters the integration of renewable sources and enhances the reliability of power systems, proving instrumental in the progression towards greener grids.
Sun Ways, another celebrated start-up from the canton of Neuchâtel, ingeniously utilizes the space between railway tracks. Their vision of placing removable solar power plants in these areas is both innovative and a testament to maximizing available resources for sustainable gains.
Founded by EPFL engineers, TreaTech are specialized in waste management. Their solution transforms waste into invaluable products: renewable energy, clean water, and pure methane-rich gas. Beyond this, the recovery of precious minerals showcases their holistic approach to waste.
Enerdrape, an EPFL spin-off that made headlines with a major Coop project, offers a pioneering geothermal panel technology. This ingenious invention transforms both new and existing underground infrastructures into a renewable source, revolutionizing the heating and cooling of buildings.
The Solar Impulse Label is more than just a recognition, it's a testament to a solution's environmental and economic efficiency. Awardees aren't merely chosen, they undergo meticulous assessments by independent experts. This rigorous selection, underpinned by stringent criteria, has elevated the Solar Impulse Label to international acclaim, with endorsements from global institutions, states, and cities.