SFITS, the Swiss Foundation for Innovation and Training in Surgery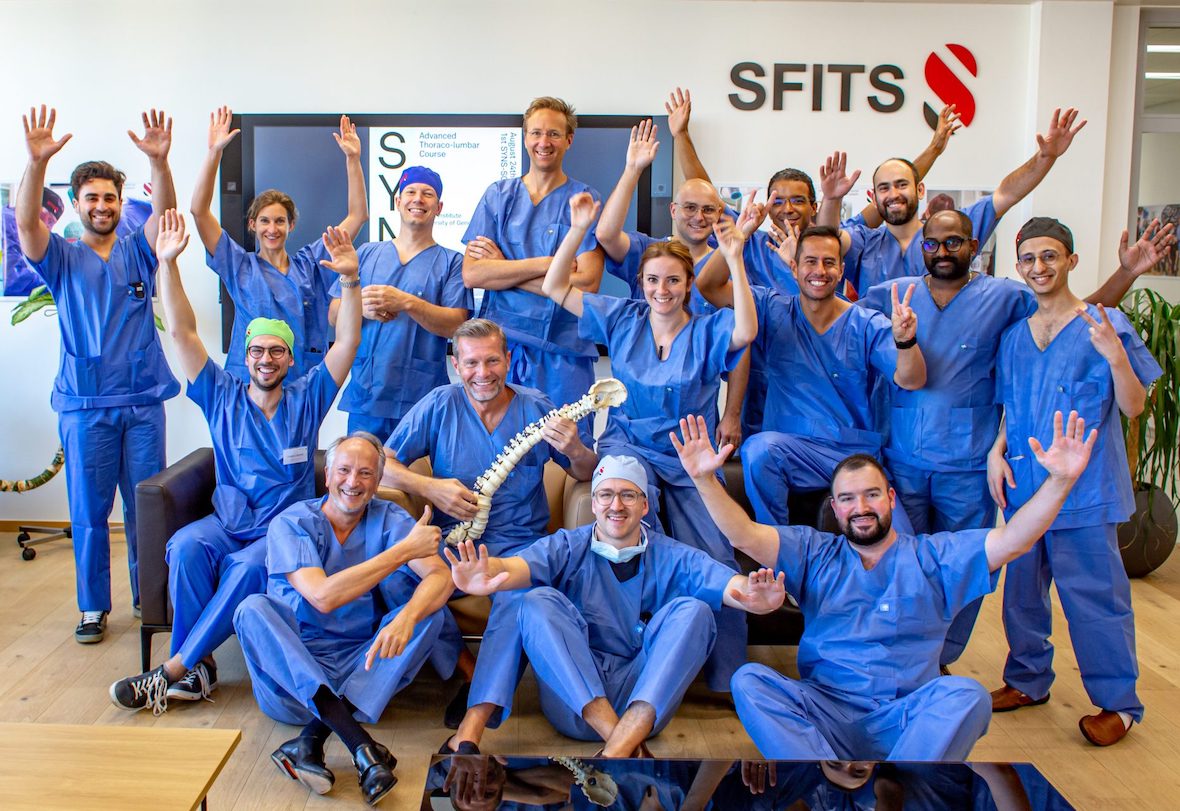 Located within the Geneva University Hospitals (HUG) complex, the SFITS has firmly rooted itself in pioneering surgical training and innovation in Switzerland. | © SFITS
In the intricate, ever-evolving realm of medical science, the Swiss Foundation for Innovation and Training in Surgery (SFITS) is the platform where technological advancements and skilled medical professionals converge to enhance patient healthcare.
In the heart of Geneva, within the walls of the Geneva University Hospitals (HUG) complex, lies the Swiss Foundation for Innovation and Training in Surgery (SFITS). Boasting an extensive 1,800 square meters spread across the 7th and 8th floors of a modern, light-flooded building, this non-profit foundation champions the melding of innovation, training, and advanced medical practices under one roof.
The SFITS is an expansive, multidisciplinary, and modular platform where real-life conditions are meticulously simulated, offering a secure and controlled training environment that mirrors the exacting demands of operating rooms. Beyond providing ethical access to anatomical specimens and synthetic models, the SFITS embraces a unique offering, including a robust infrastructure capable of hosting a myriad of events – be they face-to-face, online, or hybrid.
The past, present and future of surgical training
As surgery undergoes transformative changes, traversing the realms of minimally invasive techniques, robotics, and 3D imagery, the SFITS maintains a steady hand on the pulse of these advancements. These novel approaches, while groundbreaking, bring forth a cascade of new challenges, necessitating perpetual adaptation and ceaseless training for professionals in the operating room. Responding to this ever-evolving need, the Geneva University Hospitals (HUG) breathed life into SFITS, establishing a foundation that not only addresses the contemporary demands of surgical training but also eyes the horizons of future innovations.
The SFITS is steadfast in its commitment to ongoing professional development, ensuring that all practitioners, from novices to seasoned professionals, continually refine their skills to navigate new technologies and techniques. Here, an intricate dance between adaptation and innovation plays out, fostering an environment that not only champions the mastery of sophisticated instrumentation and equipment but also serves as a hub for the emergence of pioneering approaches in surgery.
An extensive know-how across various domains
With an offering that pairs real-life conditions with a meticulously controlled environment, the SFITS facilitates access to a wealth of resources including organic parts and an expansive know-how that spans hosting a diverse array of events. Furthermore, the foundation's core capabilities stretch across various domains, including a seasoned operational team to ensure smooth event execution, a skilled AV team with specialized knowledge in OR theater filming and pedagogical video editing, and a biomedical team to navigate the complexities of equipment and advanced imaging systems.
The SFITS also stands as a vibrant meeting point where the medical and industrial worlds converge, facilitating a rich exchange of ideas and spurs the emergence of new interventional and surgical techniques and technologies. It is here that research programs, R&D testing, demo sessions, and surgical briefings find a fertile ground, blossoming into innovations that promise to chart the course of future surgical interventions and training.
Navigating the future of surgical innovation and global patient care
In a world where the only constant is change, the SFITS not only acknowledges the shifts within the surgical and interventional specialties but actively leans into them, shaping a future where advancements do not merely benefit the medical community, but enhance patient healthcare globally. Through it, the HUG not only reinforces the canton of Geneva's stance in the training and education of tomorrow's professionals but also pioneers innovative research projects, thereby contributing to the creation of new, efficient treatments.
Learn more about the Swiss Foundation for Training and Innovation in Surgery (SFITS)