SSE Group and Hypex Bio join forces for an environmentally friendly explosive solution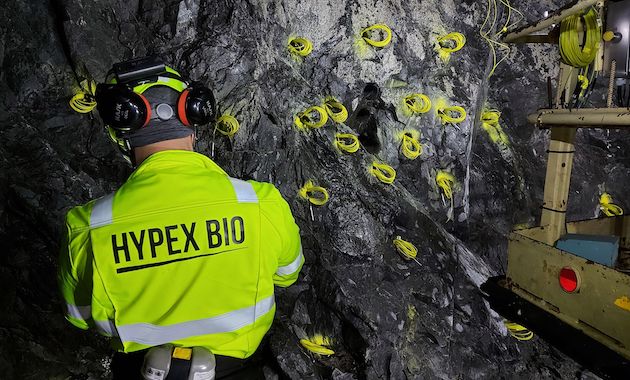 The Société Suisse des Explosifs (SSE) has entered into a partnership with Swedish company Hypex Bio Explosives Technology to market its new environmentally sustainable and nitrate-free explosives.
Hypex Bio Explosives Technology AB, a Swedish company known for its environmentally friendly explosive solution, has entered into a partnership with the Swiss explosives company SSE Group SA. This exclusive agreement gives SSE Group the rights to market and sell Hypex Bio's nitrate-free emulsion explosives in the central European markets, primarily civil mining, construction and quarrying.
"Over the past few years, our group has continuously developed its sustainability strategy. After signing a strategic agreement with DSM Group for the production of BOVEAR (methane reducing food additive) for our fine chemicals company Valsynthese, we are pleased to announce the signing of this exclusive distribution agreement for the Hypex solution for our civil explosives unit. Having the opportunity to bring a new and sustainable explosive solution to the civil markets is a great challenge and will be an exciting journey in line with our entrepreneurial spirit," explained Gilles de Preux, Director of SSE.
The company started its activities in 1894 in Brig. Over the past ten years, it has grown into an international group with a presence in eight European markets. The group's consolidated turnover is approximately CHF 150 million and it employs over 700 people.
The canton of Valais, a major hub for the chemical industry
After Basel, the canton of Valais is the second largest pharmaceutical and chemical hub in Switzerland, with international groups such as SSE, Lonza, BASF, Syngenta, Huntsman and Bachem, which are recognized for the excellence of their products. This industry represents almost 13% of the canton's GDP. "The canton of Valais is a real cluster dedicated to chemistry. The young employees are very well trained, and they are looking for jobs with high added value," explained Daniel Antille, delegate administrator of SSE. Every year, the Intercantonal Vocational School for Chemistry (EPIC) trains hundreds of apprentices at its sites in Visp and Monthey.