Start-up L.E.S.S. raises CHF 14 million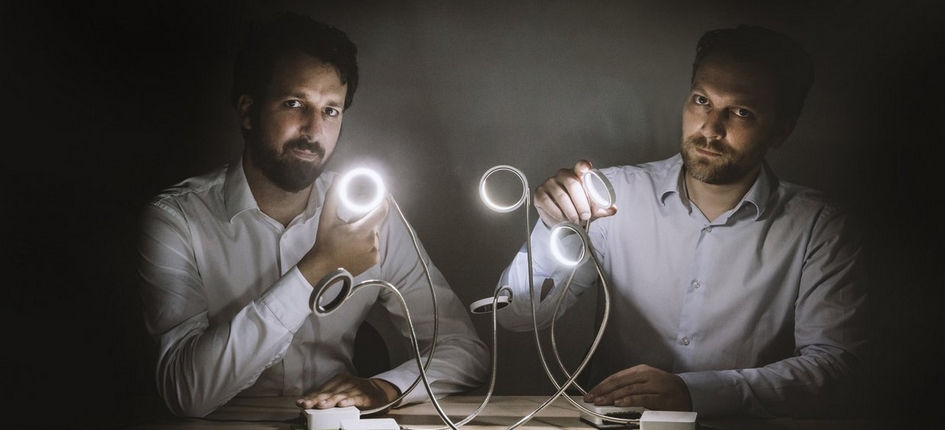 Thanks to its fundraising of CHF 14 million, L.E.S.S. will double its workforce and manufacturing capacity. The objective is to produce more than one million units per year. Based in Renens in the canton of Vaud and founded by former EPFL alumni, L.E.S.S. develops nano-active optical fibers to generate a new type of light, an […]
Thanks to its fundraising of CHF 14 million, L.E.S.S. will double its workforce and manufacturing capacity. The objective is to produce more than one million units per year.
Based in Renens in the canton of Vaud and founded by former EPFL alumni, L.E.S.S. develops nano-active optical fibers to generate a new type of light, an alternative to LEDs. This technology can replace about a hundred LEDs with a single active nano-fiber that generates and distributes light of different colors in an intense and directional manner.
This technology is coveted not only by computer monitor and tablet manufacturers but especially by the automotive sector. The optical fiber developed by L.E.S.S. makes it possible, among other things, to reduce the energy consumption of headlights and other light signage by about 30%.
In the industrialization phase
Thanks to this capital increase of CHF 14 million from European investors from the automotive sector, L.E.S.S. will double the space of its factory (currently 1,200 square meters) and increase its workforce. The team of 15 employees will be increased to 30 by the end of December. This evolution is necessary to meet a demand that will eventually amount to several million units per year – whereas it currently produces a few thousand parts annually.
"Our technology has already been integrated on various demonstration cars and you can expect to see it soon on production cars," explains Yann Tissot, founder and CEO of L.E.S.S. "This fundraising allows us to move from a start-up structure to a structure where operational excellence is essential given the volume and quality constraints required by the automotive industry."