Valais-based electrochemistry specialist RedElec wins the Swiss Startcup Challenge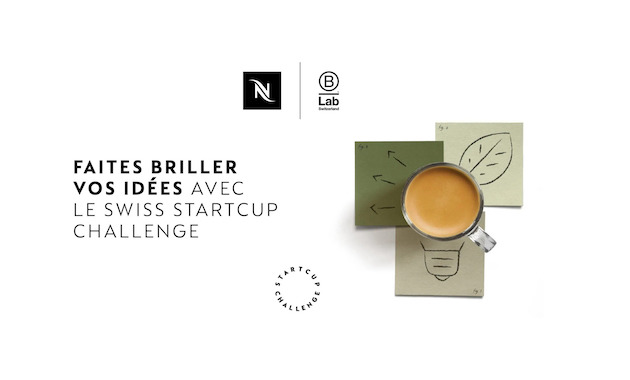 Redelec has won the Swiss Startcup Challenge organized by Nespresso Switzerland and B Lab Switzerland. This prize rewards companies that prioritize sustainability and inclusion in their business.
The machine developed by RedElec is able to extract metals present in waste to recover them and put them back into the production circuit. This innovative solution allows for a better management of waste and avoids the extraction and import of metals, which are a depletable resource.
This solution was a hit with the public, who had the difficult task of deciding between the finalists of the Swiss Startcup Challenge. The company based in Riddes (canton of Valais) was voted for and won a prize of CHF 20,000, which will enable it to continue the development and marketing of its innovation.
More sustainable jeans produced with technology "Made in Valais"
In 2019 , RedElec also revolutionized the textile industry with an electrochemical process that cuts the environmental footprint of dyeing denim, the fabric used to make blue jeans, by a factor of ten. Traditionally, to obtain the blue color of the pants, the fabric must be soaked in a mixture of water and indigo, a pigment that gives its color to denim. This process, which is very polluting, requires, in addition to the dye, hundreds of liters of water, pesticides, and powerful detergents to manufacture a single pair of jeans. The process developed over twelve years of research by David Crettenand, the founder of Redelec, allows the indigo to be diluted in water using electrolysis, without the use of chemicals.
270 Swiss solutions for a circular economy
Nespresso Switzerland and B Lab Switzerland have set up the Swiss Startcup Challenge to bring about a radical transition: away from the linear economy and towards the circular economy. To achieve this goal, they launched a call for applications for circular solutions in Switzerland. No less than 270 applications were submitted in 2022.
At the end of August, a jury of experts selected the finalists. After a selection process conducted by an internal committee and a Startcup Challenge jury, three students, three start-ups and three SMEs were selected to compete in the finals through a public vote. In recognition of its innovative electrochemical reactor, RedElec was the winner in the SME category.