VR medical training leader ORamaVR raises EUR 2.4 million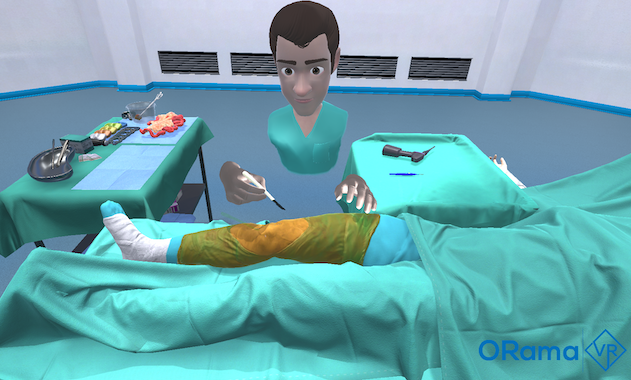 ORamaVR, the Geneva-based leader in medical virtual reality (VR) training tools, raised EUR 2.4 million in a post-seed funding round.
The lack of access to affordable surgical care today has created a major health crisis currently affecting almost 5 billion people globally. The World Health Organization (WHO) is projecting that by 2030 there will be a staggering deficit of 18 million medical professionals. The lack of innovation in medical profession training over the last 150 years is an important driver of this crisis.
ORamaVR, a Swiss deep tech start-up based at FONGIT in Geneva, with R&D in Greece, has been tackling this crisis since its establishment in 2020. By providing immersive virtual reality solutions, the start-up offers a more efficient training of medical professionals, and on a larger scale.
The creation of medical VR training modules is traditionally very costly and time consuming. Using its proprietary authoring tools, ORamaVR and its clients can create high quality medical training modules faster and more resource efficient, but at a lower cost to the client and healthcare system.
ORamaVR recently raised EUR 2.4 million in post-seed funding through non-dilutive and convertible note financing in a roundtable led by the European Union Next Generation EU and Horizon Europe programmes, as well as the FONGIT and FORTH-ICS.
The world's first hyper-realistic VR-based software platform for accelerated medical training
This latest financing round comes on top of OramaVR becoming a full-time partner in Innosuisse's "PROFICIENCY" project, which aims to initiate a paradigm shift in practical training in surgery by using the latest technological advances in virtual and augmented reality.
The new funds will support ORamaVR in tackling the crisis by accelerating the worlds' transition to medical virtual reality training . The start-up has announced the appointment of Craig Patterson as a new board member. Craig Patterson is currently the CFO of Celero Systems and has over 25 years experience in the medical device sector.