Western Switzerland start-ups celebrated at the TOP 100 Swiss Startups Award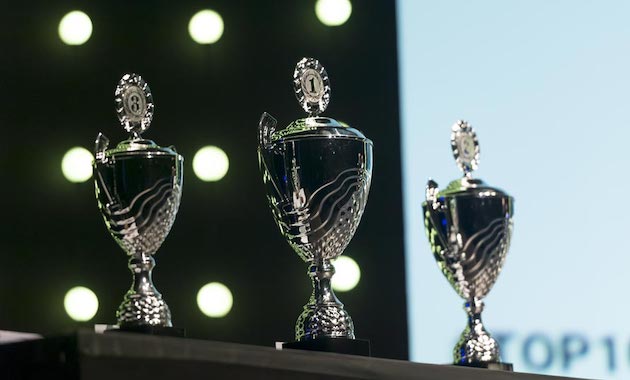 Just behind Zurich, start-ups from the cantons of Vaud, Bern Geneva and Valais led the twelfth edition of the TOP 100 Swiss Startups Award.
The TOP 100 Swiss Startups Award annual ranking is the only benchmark of its kind in the Swiss start-up world. A selected audience of start-ups, investors, and key partners of the TOP 100 were present at the event, and a jury of 100 experts selected the winners at a ceremony held in Zurich.
Zurich-based start-ups Yokoy, Planted Foods and Ledgy were the three top picks of the expert jury. Western Switzerland start-ups however largely dominated the top 10 of this year's edition of the event.
At the fifth spot, Vaud-based CREAL develops a unique light-field AR display, blending digital images into the real world without visual conflict. With natural focus and continuous depth resolution, users can enjoy comfortable, extended interaction with virtual objects in the personal space.
Arriving at the seventh spot, Carvolution is a Bern-based pioneer in car subscription we offer you a simple, flexible and affordable alternative to buying and leasing a car. Just behind in the ranking, Biopôle-based HAYA Therapeutics develops RNA-guided programmable therapeutics targeting the regulatory genome for serious health conditions including cardiovascular disease and cancer.
Western Switzerland, a key player for sustainable technologies
Rounding up the top 10, start-ups Bloom Biorenewables (ninth place) and Daphne Technology (tenth place) represent some of Western Switzerland's extremely strong players active in clean technologies, in a region that is particularly innovative in the areas of energy efficiency, renewable energies, automation and control, mobility, water and wastewater, waste management and the use of innovative materials.
By using a groundbreaking process, EPFL spin-off Bloom Biorenewables provides a novel, cost-competitive route to source molecules from plants. This technology is the first of its kind and offers an unprecedented alternative for many petroleum-based products.
Already an award-winning deep tech company, Daphne Technology focuses on solving the Greenhouse Gas challenge in tough-to-decarbonize industries.
A world-renowned innovation ecosystem
With more than 40 new nominees, the 2022 ranking of the TOP 100 Swiss Startups Award offered a unique panoramic view of the country's innovative ecosystem, which is positioned among the best internationally.
"This year's ranking reflects the strength of the Swiss ecosystem," said TOP 100 program director Stefan Steiner. "With a record CHF 2.6 billion in venture capital already affected into startups during the first half of the year, it is in Olympic share, and we aim to continue on this track, despite the current crises affecting the global economy".