11 Reasons to choose Western Switzerland for your business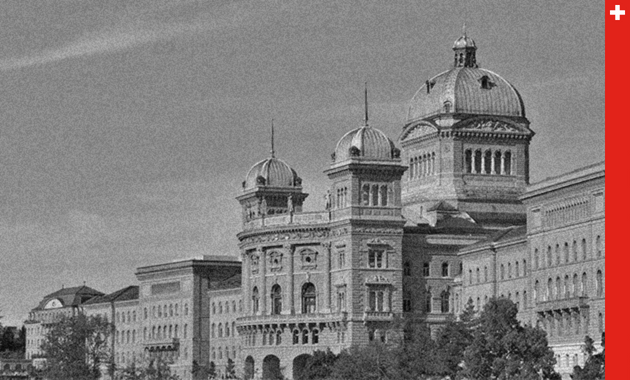 Western Switzerland offers a multitude of advantages for businesses and investors. From its dynamic innovation ecosystem to its world-class infrastructure, the region presents a robust and attractive environment for various industries.
Innovation-driven economy
Western Switzerland is renowned for its innovation-driven economy, with a strong focus on research and development. The region is home to numerous R&D centers, technology parks, and innovation hubs, fostering a culture of collaboration and entrepreneurship. This innovative spirit is further supported by the presence of renowned institutions such as the Federal Institute of Technology Lausanne (EPFL) and the Swiss Federal Laboratories for Materials Science and Technology (EMPA). Additionally, Switzerland has been elected as the most innovative country in the world for the twelfth consecutive year by the World Intellectual Property Organization (WIPO).
Internationally competitive industries
The region boasts a diverse range of internationally competitive industries, including life sciences, information and communication technologies, clean technologies, and advanced manufacturing. This variety provides a robust foundation for economic growth and resilience, attracting companies and investors from around the world.
Efficient education system
Western Switzerland is renowned for its efficient educational system, which combines vocational training and university programs. This approach equips students with both practical experience and theoretical knowledge, ensuring that they are well-prepared to meet the demands of a competitive job market. The region is also home to many prestigious higher education institutions, including the EPFL, IMD, and several cantonal universities. A study conducted by the IMD World Competitiveness Center reveals that Switzerland has the second highest quality education system in the world, just behind Finland, as it essentially meets the country's economic needs.
An ideal position for accessing the European market
Western Switzerland is an ideal location for companies looking to expand their operations in Europe and beyond. Its strategic location at the center of the principal transportation axes provides privileged access to the European market and its 500 million consumers. The market access provisions of the bilateral agreements and the advantages Switzerland offers as a non-EU country create the perfect conditions for establishing European and international operations in Western Switzerland.
Highly qualified workforce
Thanks to its strong education system, Western Switzerland boasts a highly skilled workforce that is both multilingual and productive. The region's talent pool draws from both local and international sources, providing businesses with a diverse range of skills and expertise. In addition, the low unemployment rate among young people indicates a strong demand for skilled workers in the region.
Liberal business environment
Switzerland's liberal and competitive economy has long been recognized as a key driver of its success. The country's stability, moderate taxation, and transparent political system make it an attractive destination for investors. Furthermore, the region's central location within Europe offers excellent access to neighboring markets and international trade routes.
Proactive and supportive authorities
The Swiss government recognizes the importance of foreign direct investment in driving economic growth. As such, they maintain open and hospitable policies towards foreign companies, offering investment incentives and streamlined company setup processes. The region's federal structure also allows for easy access to decision-makers, ensuring that businesses can operate efficiently and effectively.
State-of-the-art services and infrastructure
Western Switzerland boasts an impressive range of services and infrastructure, including reliable transport networks, advanced telecommunications, and abundant energy supplies. The region's commitment to quality and efficiency ensures that businesses and event organizers can rely on these facilities to meet their needs, while the exceptional connectivity and accessibility make it easy for people to travel to and within the area.
Attractive tax regime
Switzerland's modern tax system is designed to support economic growth, with low combined tax rates at the federal, cantonal, and municipal levels. The region's favorable tax conditions are further enhanced by the fiscal competition between cantons, which helps to drive down rates and create a supportive environment for businesses.
Multilingual workforce and international environment
Western Switzerland benefits from a diverse and multilingual workforce, with employees typically speaking at least two or three languages. This linguistic versatility is a significant asset for businesses operating in an international context, as it facilitates communication and collaboration across borders. In addition, the region is home to many international organizations and multinational companies, creating a cosmopolitan environment that is conducive to global business.
A stunning place to live and work
Western Switzerland is not only an excellent place to do business, but it is also a stunning place to live and work. The region is characterized by its beautiful landscapes, which range from the picturesque Lac Léman to the majestic Swiss Alps. The area offers a variety of recreational activities, such as hiking, skiing, and watersports, as well as a rich cultural scene, featuring museums, galleries, and world-class events. The high quality of life and natural beauty of the region make it an appealing destination for both businesses and employees.
In a nutshell: Western Switzerland offers a compelling combination of factors that make it an ideal location for businesses and investors. From its innovation-driven economy and highly skilled workforce to its world-class facilities and beautiful surroundings, Western Switzerland presents a unique opportunity for those looking to establish a presence in the heart of Europe.
The Greater Geneva Bern area (GGBa) is the investment promotion agency for Western Switzerland. If you would like to know more about the advantages to invest in Western Switzerland or other topics that could help you in your implantation, contact us.
Our articles "Why Switzerland" are likely to answer the questions you have.