Bluefactory, Fribourg's epicenter of sustainable innovation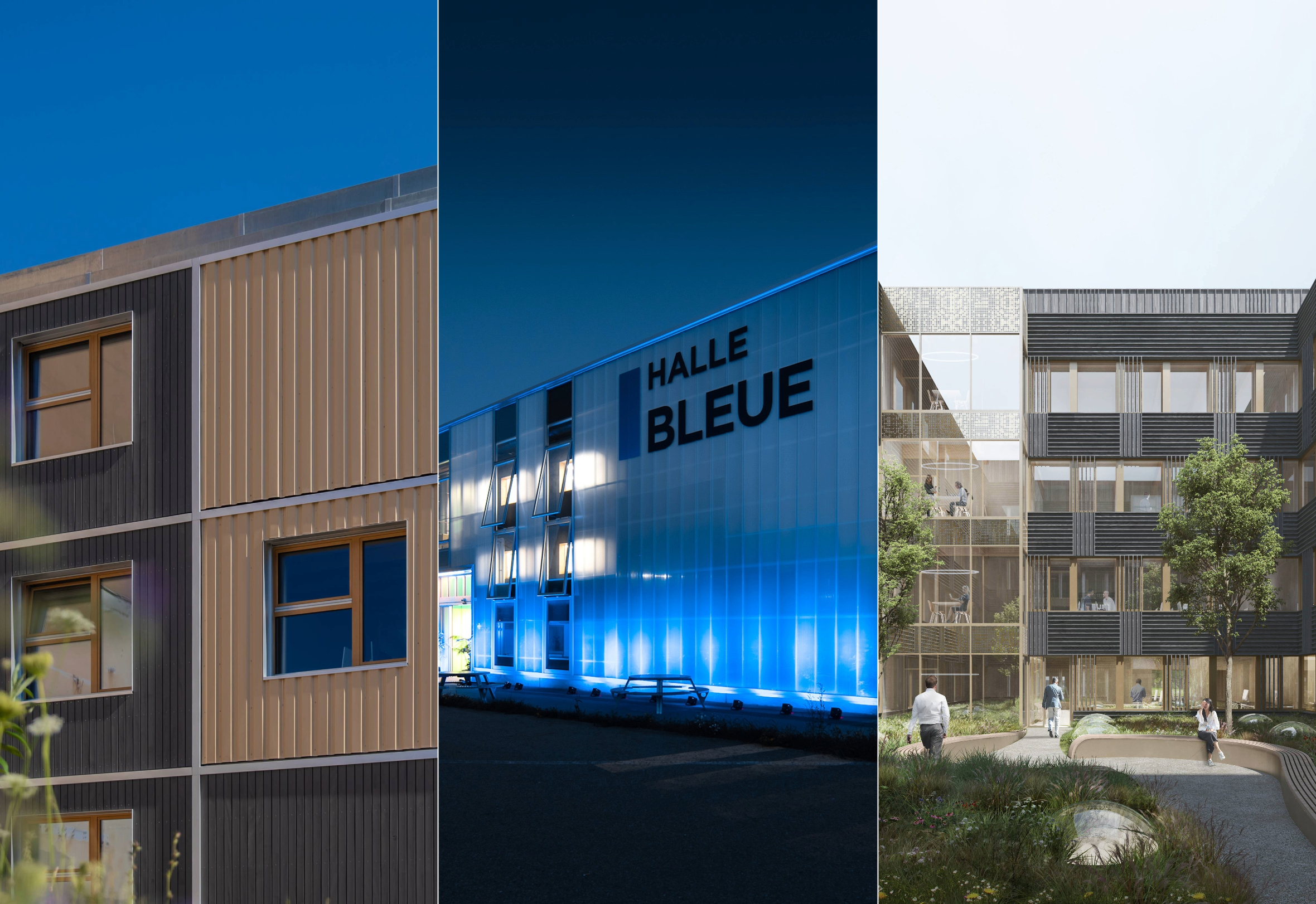 Positioned at the center of Fribourg's historic landscape, Bluefactory offers an innovative fusion of past heritage with a future-driven vision. Serving as the site's backbone, its commitment to sustainability crafts a low-carbon innovation district that speaks to global environmental needs. | © BFF SA – STEMUTZ.CH
In the heart of Fribourg, the Bluefactory site stands as a testament to a harmonious blend of historic heritage and forward-thinking innovation. Once an iconic brewery site, it has been transformed into a hub for sustainability and futuristic living.
Amidst a rapidly urbanizing world, the quest for sustainable living and eco-friendly innovation has never been more pressing. Addressing this modern challenge, the Bluefactory site emerges from the heart of Fribourg, echoing a resonant blend of historical legacy and environmental commitment.
With its roots tracing back to an iconic brewery, Bluefactory's transformation reflects the evolving spirit of the city. Prioritizing eco-initiatives, it has embarked on a journey to realize a "zero carbon" district, all while fostering synergies, collaborations, and futuristic designs.
Bluefactory's dedication to sustainable innovation is mirrored in its impressive statistics. Housing over 400 jobs, the district is a bustling hub that comprises 60 distinct entities and 38 pioneering companies. Further enriching its profile, the site boasts 11 competence centers and clusters, all spanning a vast area of 60,000 square meters.
This expansive district, strategically located just a short distance from a primary national railway station, not only reflects the scale of Bluefactory's vision but also its expansive influence in the realm of sustainable urban innovation.
Fostering collaborative innovation
Placing eco-consciousness at the center, the Bluefactory site views environmental integration as vital for a harmonious urban future. Low carbon footprints, energy-efficient strategies, and innovative water management stand testament to its dedication.
A robust advocate for progress, Bluefactory's core mission is to forge collaborations between innovative start-ups, established businesses, and thought leaders. Its versatile spaces and strategic location make it a magnet for visionary endeavors.
Housing both start-ups and bigger companies, the site's community promotes interactions that advance eco-initiatives. Here, residents enjoy state-of-the-art workspaces, designed for comfort, functionality, and fostering innovations.
Central to Bluefactory's identity is the Smart Living Lab, a collaborative research space. Through combined efforts with EPFL, Fribourg's School of Engineering and Architecture, and the University of Fribourg, it aims to redefine the future of urban living and design.
Steering towards a sustainable future
The Bluefactory site encapsulates the essence of eco-focused evolution. Gathering a spectrum of stakeholders from innovators to academic stalwarts, it crafts a vibrant ecosystem poised for sustainable breakthroughs. With its commitment to green initiatives and its embrace of technological advancements, Bluefactory is propelling the canton of Fribourg, and Western Switzerland as a whole, towards a bright, sustainable future.