Ecorobotix introduces its revolutionary ARA to US agriculture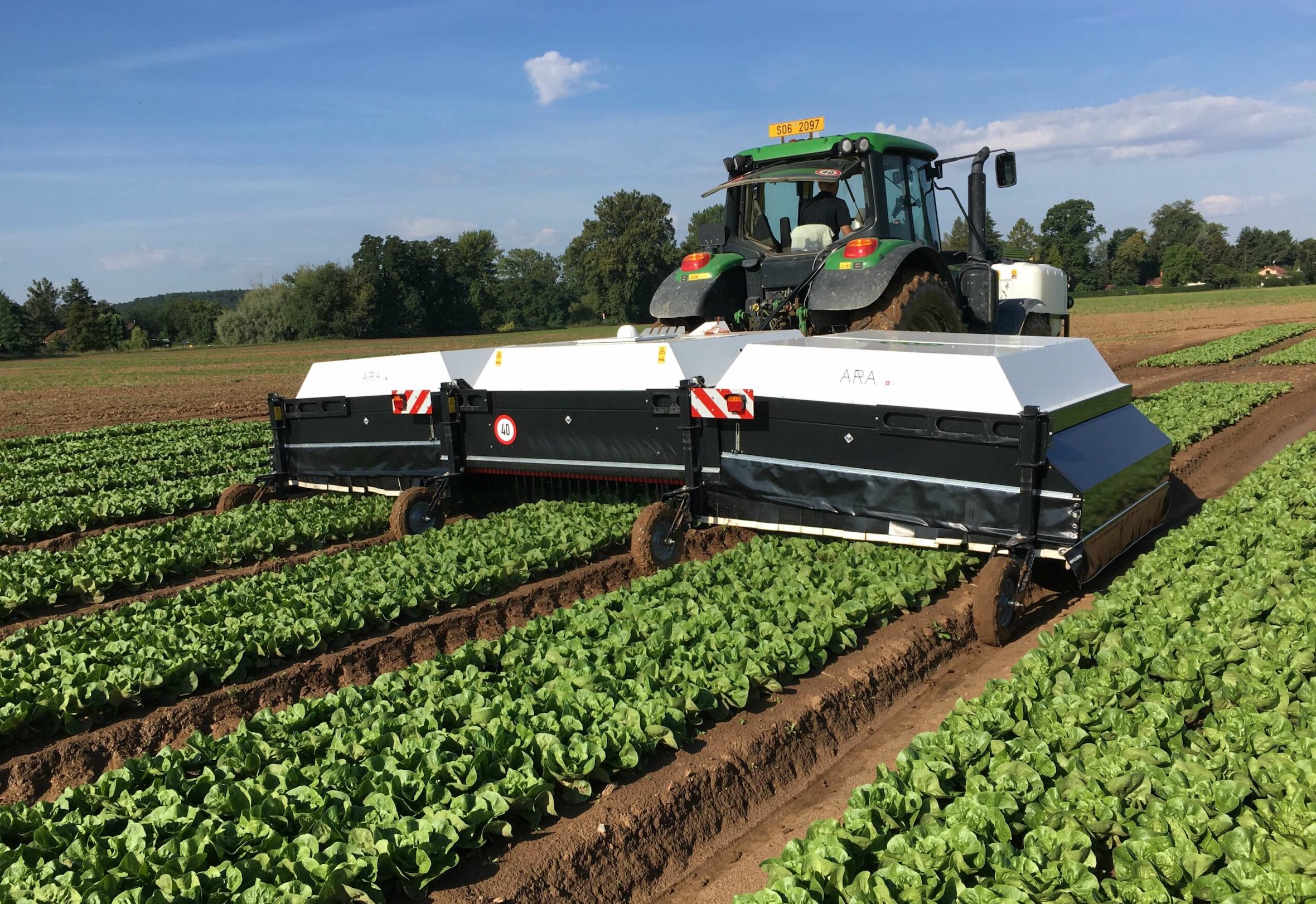 Ecorobotix's venture into the US marks a pivotal moment in its mission to redefine agriculture globally. | © Ecorobotix
Vaud-based agtech leader, Ecorobotix, heralds a new era in eco-friendly farming with the US debut of its flagship ARA technology.
Ecorobotix, a trailblazer in agtech, has expanded its footprint to the U.S. market with its avant-garde ARA solution, fusing UHP-Sprayer™ technology with Plant-by-Plant™ AI software. Launched in Switzerland in 2021, ARA's influence has swiftly permeated across Europe, Canada, and South America.
The company based at the Y-Parc in Yverdon-les-Bains (canton of Vaud), renowned for securing USD 52 million in funding just three months ago, has already left a significant mark in the European agricultural sector. Their ambition to merge AI precision with eco-conscious practices has been evident since its early days, when in 2021, it bagged USD 14.7 million in funding to boost its corporate development.
ARA stands out in the cluttered agtech market due to its synergy of UHP-Spray-Technology™ with Plant-by-Plant™ software. It provides farmers with real-time imaging capabilities, allowing them to pinpoint crop or weed targets within dimensions as precise as 2.4 by 2.4 inches. This not only minimizes unintended chemical drift but also promises a marked reduction in herbicide use, ranging between 70-95%.
Apart from its herbicide application, ARA is versatile enough for accurate delivery of liquid fertilizers, growth treatments, and insecticides, distinguishing itself further from its competitors.
The US debut of ARA at the 2023 Farm Tech Days in Wisconsin, alongside Edney Distributing, was a significant affair. Furthermore, the Farm Progress Show in Illinois is showcasing the technology, and a maiden appearance is slated at the FIRA event in Salinas, California.
A significant milestone for agriculture worldwide
Ecorobotix has fortified its U.S. intentions by establishing its subsidiary, Ecorobotix Inc., and joining the prestigious Western Growers Association (WGA) in California.
Aurelien G. Demaurex, the Co-Founder of Ecorobotix, mirrored the company's optimism, stating, "Expanding to the US is a significant milestone for our company. We are eager to witness our innovative technology making a positive impact on agriculture worldwide."
The arrival of Ecorobotix's ARA in the US heralds not just an advancement in agtech but signifies a tangible step towards a sustainable agricultural future. As the American farming community acquaints itself with ARA, the technology is poised to usher in not just amplified productivity but also a more environmentally harmonious approach to agriculture.