NewBiologix pioneers breakthrough gene therapies with USD 50 million investment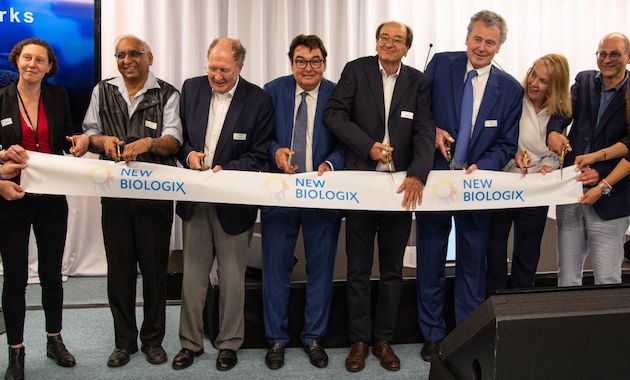 NewBiologix, a biotechnology start-up founded by industry veterans Igor Fisch and Nicolas Mermod, has announced a USD 50 million Series A funding round.
NewBiologix's proprietary DNA-based platform targets the key manufacturing challenges surrounding recombinant adeno-associated virus (rAAV) vectors, commonly used in advanced therapy medicinal products (ATMPs). NewBiologix is currently focusing on rAAV vectors as they are the preferred delivery vehicle for gene therapies.
"Our mission is to help biopharmaceutical companies treat some of the most devastating diseases by providing them with innovative technologies and solutions to boost the production and efficacy of viral vectors, rapidly and more cost effectively," says co-founder and CEO, Igor Fisch.
The funding round, led by Recipharm A/S, a leading global pharmaceutical Contract Development and Manufacturing Organisation (CDMO), will allow NewBiologix to commence beta testing of cell line prototypes by 2024. They anticipate making viral production cell lines commercially available by 2026.
The start-up is based at Biopôle in Epalinges (canton of Vaud), a life sciences community that fosters collaboration, innovation, and knowledge transfer. Biopôle offers state-of-the-art infrastructures and a wide range of professional services to its members, providing an ideal environment for companies like NewBiologix. The recent inauguration of NewBiologix's new facilities marks another exciting chapter in Biopôle's ongoing success story.
Biopôle: a hub for innovation
Biopôle is a dynamic life sciences community, offering state-of-the-art laboratories and office spaces to over 100 companies and institutions, fostering an environment that supports innovation and collaboration. NewBiologix joins the campus with 1,800 square meters dedicated to administrative spaces and cutting-edge laboratories.
Western Switzerland: a haven for biotech start-ups
Western Switzerland is increasingly becoming a magnet for biotech start-ups like NewBiologix. With world-class universities and research institutes, a supportive regulatory environment, and a strong track record in innovation, the region offers the perfect breeding ground for breakthroughs in biotechnology.
Furthermore, the region's commitment to fostering collaborative networks between academia, industry, and government has resulted in a vibrant ecosystem conducive to the growth and success of start-ups. This supportive environment, combined with a wealth of talent and resources, makes Western Switzerland a hotbed for biotech innovation, with NewBiologix being one of its latest success stories.