Takeda to invest CHF 200 million in its Neuchâtel production site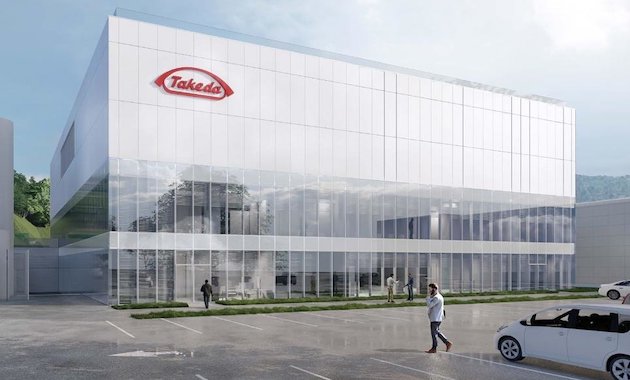 Japanese pharmaceutical group Takeda will be expanding its production site in Pierre-à-Bot and build a new aseptic filling line, an investment of CHF 200 million with the creation of 40 new jobs.
Japanese pharmaceutical company Takeda has announced plans to invest more than CHF 200 million in a new aseptic filling line and the expansion of its biotechnology production site in Pierre-à-Bot (canton of Neuchâtel), which will lead to the creation of some 40 new jobs.
"Our Neuchâtel site is a key component of our global production network," said Thomas Wozniewski, global head of production and supply at Takeda. "Our largest investment to date for this infrastructure is a testament to the importance of Switzerland as a long-term production site for the company."
Takeda's establishment in Neuchâtel dates back to 2019 as a result of the acquisition of the UK company Shire for 46 billion pounds (over CHF 57 billion at the time).
With a surface area of 140,000 square feet, the production facility located in the heights of Neuchâtel, where some 700 employees of 22 different nationalities work, operates "24/7" and supplies over 70 markets. The group manufactures recombinant therapies for the treatment of various forms of hemophilia.
40 new high value-added jobs
The bulk of the investment involves the renewal of a production line that has reached the end of its life cycle, with the remainder being an expansion of the company's production capacities in the field of active substances.
The construction of the new lines is expected to be completed by 2025. The filling facilities will be commissioned at once, while the production of active substances will be carried out in two phases, as full capacity will not be required at first.
Referring to the creation of some 40 new jobs, Jürgen Wagner, head of the Neuchâtel site, stated that these were "high value-added" positions. He also highlighted the collaboration with the canton of Neuchâtel in the area of apprenticeships, which enables the company to train its future employees in the production facility and thereby give preference to a local workforce.