AI-powered augmented reality glasses enhance vine pruning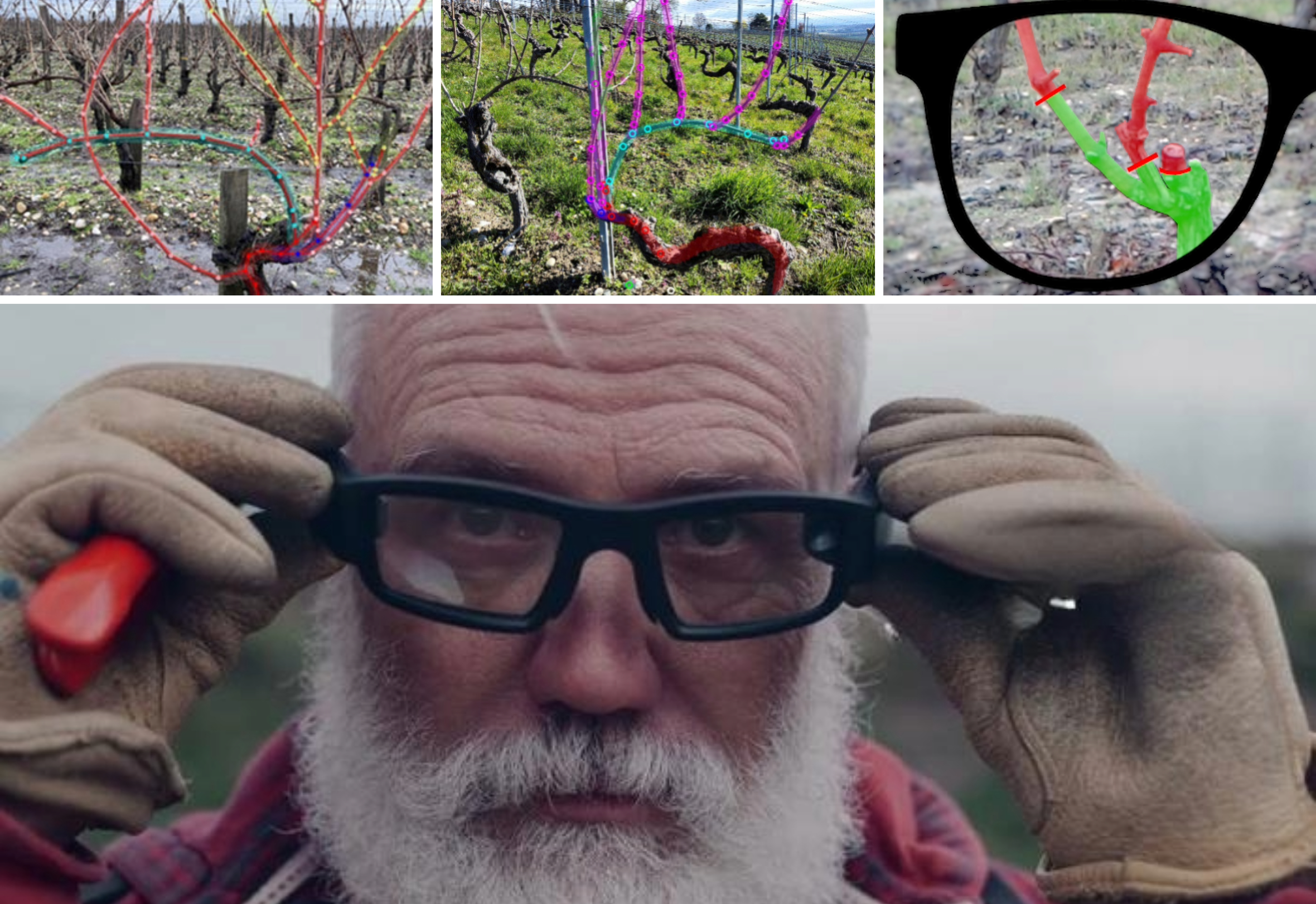 The collaboration between the Idiap and 3D2cut has yielded a device that uses augmented reality goggles to identify the structural parts of vine plants, suggesting precise cutting points to optimize plant health and productivity. | © 3D2cut
The Idiap Research Institute and start-up 3D2cut have unveiled an artificial intelligence system integrated with augmented reality glasses that aims to enhance the traditional practice of vine pruning.
The craft of vine pruning, essential for the health and yield of vineyards, requires expertise typically honed over many years. Recognizing the scarcity of such skilled labor, Valais-based start-up 3D2cut engaged with the Idiap to develop a cutting-edge solution. The AI-driven tool they've created is designed to assist even less experienced workers in making expert-level pruning decisions by identifying crucial parts of the vine and indicating where cuts should be made.
"Up to one-fifth of the world's vines are non-productive," stated Massimo Guidici, co-founder of 3D2cut. This inefficiency is largely due to wood diseases caused by improper pruning, a preventable issue with the correct technique. To address this, the new device provides visual cues through augmented reality glasses, guiding the pruning process as per expert-derived rules.
Jean-Marc Odobez from Idiap explained that the technology draws parallels from human posture detection methods. Instead of recognizing human joints and limbs, the AI identifies vine nodes and branches, determining their type, which informs the pruning process.
Training for this system involved a neural network that learned from vine images annotated by specialists. A novel algorithm then interprets this data, considering the variable structure of vine plants, unlike the fixed articulation in humans.
The resulting scientific publication has also led to open-source contributions, with the annotated vine images being freely accessible for non-commercial purposes.
A potential shift in agricultural practices
Initial trials using a tablet interface have yielded promising results. Yet, several challenges remain before this tool can be widely adopted, including performance consistency in varying conditions and rapid image processing capabilities.
3D2cut's CTO, Jérôme Corre, has commented on the value of collaborating with Idiap's AI expertise. Looking ahead, co-founder Henrico Dolfing envisions broadening the application of this technology to other pruning-dependent crops, suggesting a potential shift in agricultural practices across numerous fruit-bearing trees beyond vineyards.
This innovative partnership underscores not just the future of precision viticulture but also how AI and augmented reality can be harmoniously woven into traditional agricultural techniques, enhancing efficiency and sustainability.