Shaping the future built environment at the Smart Living Lab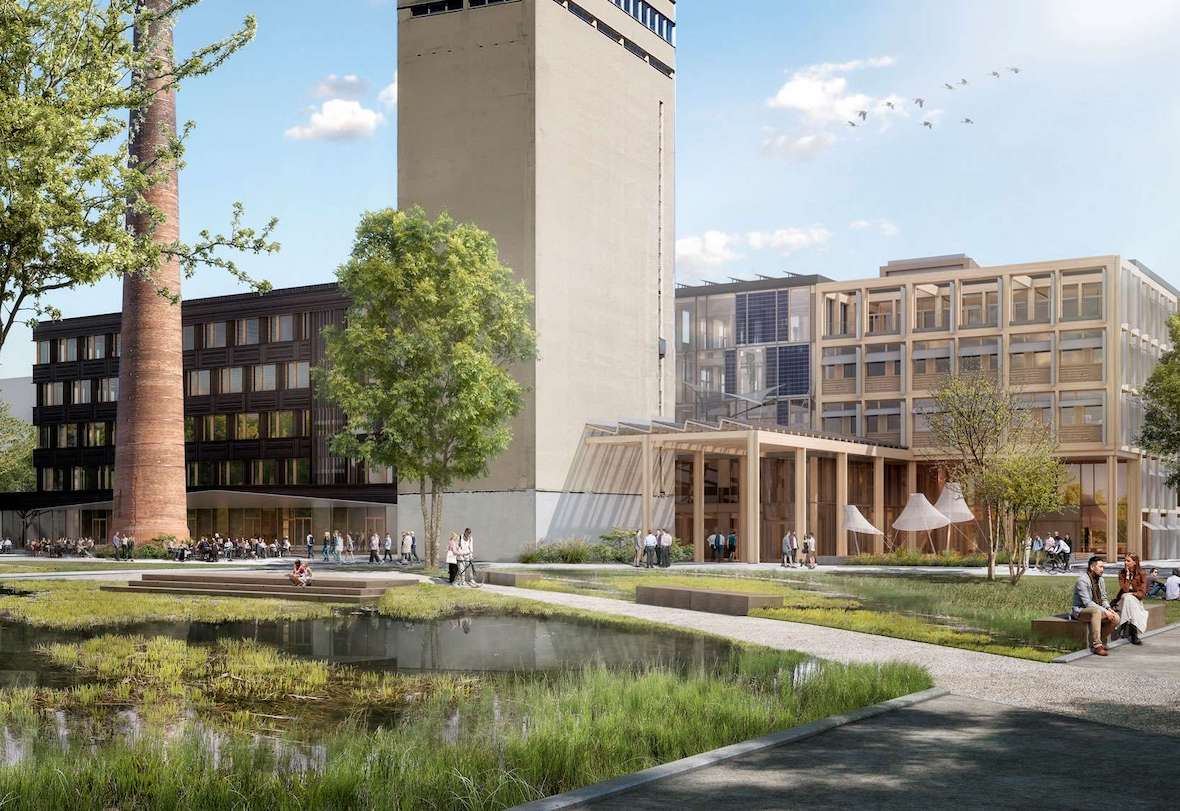 Through interdisciplinary research projects and real-world experimentation involving both scientists and businesses, the Smart Living Lab encompasses theory and practice for a sustainable urban future. | © Smart Living Lab
The Smart Living Lab is a hub for research and development driven by a commitment to well-being, energy efficiency, and the digital evolution of the built environment.
The Smart Living Lab, nestled in the heart of Fribourg, is a cradle of innovative research and development directed towards reimagining the built environment of the future. Founded in 2014, the lab's core objectives are driven by an aspiration for enhanced well-being, energy efficiency, and digital transformation. This endeavor employs real-world experimentation through interdisciplinary research projects, bridging the collaboration between academics and industries.
The collaborative powerhouse of the Smart Living Lab is strengthened by the expertise pooled from three eminent institutions: the Swiss Federal Institute of Technology Lausanne (EPFL), the School of Engineering and Architecture of Fribourg (HEIA-FR), and the University of Fribourg (UNIFR). Their research synergies are predominantly focused across four main domains: Construction Technologies, Well-being and Behaviors, Design Interactions and Processes, and Energy Systems. Located within the innovative Bluefactory site in Fribourg, the Smart Living Lab keeps amplifying its research activities.
The imminent construction of a unique building dedicated to the Smart Living Lab in 2023 signifies a monumental step forward. This multidisciplinary "living laboratory" is envisioned as a catalyst for progression, offering a conducive ground for real-world experimentation. It's a harbinger of resource-efficient utilization throughout its lifecycle, aligning seamlessly with Switzerland's energy objectives for 2050, a remarkable three decades in advance.
Innovation in emerging technologies with an international reach
The Smart Living Lab has also significantly propelled the canton of Fribourg and the Bluefactory site onto both Swiss and international radars in the realm of burgeoning technologies. The lab also plays a pivotal role in the Swiss Innovation Park (SIP), forming the nucleus of the SIP West in Western Switzerland at Bluefactory, alongside notable innovation centers like the EPFL Innovation Park, Biopôle in Lausanne, Campus Biotech in Geneva, Microcity in Neuchâtel, and Energypolis in Sion.
Research undertaken within the Smart Living Lab is meticulously orchestrated to understand and structure the dialogue among stakeholders involved in a building's lifecycle. It aims at developing tools for designing, modeling, and operating buildings, while exploring high-efficiency intelligent technologies and systems. Moreover, the assessment of resource utilization efficiency and accelerating the pace of change in construction processes are at the forefront. Enhancing human health and comfort by optimizing indoor environment quality and positively influencing behaviors is a part of its holistic approach.
The research project initiative launched in 2017 stands as a testament to the lab's commitment to fostering sustainable urban future. The collaborative projects, including notable ones like ConcReTe which valorizes reused concrete, and a project on Domain-Specific Conceptual Modeling for Distributed Ledger Technologies, herald a transformation in construction practices and digital innovation respectively. Additionally, projects like SWICE and ATEQUAS extend their investigative tendrils towards reducing energy consumption and creating sustainable neighborhood concepts.
A holistic approach to construction, technology, and human-centric urban development
Under the roof of the Smart Living Lab, eleven research groups from the cooperating institutions are engaged in basic and applied research. Their concerted efforts are aimed at addressing technical, societal, and economic challenges posed by urban development. These groups, with varied focus areas ranging from exploring geometric structural solutions for a circular economy in construction, to developing human-centric technologies for enhancing occupant comfort and interactions with the built environment, embody the collective ambition of advancing towards a more sustainable and human-centric urban living.
The Smart Living Lab offers a glimpse into the promising future of urban living, driven by a symbiotic relationship between scientific rigor and real-world applicability. Through its multifaceted research and development activities, the Smart Living Lab is undoubtedly paving a bold path towards realizing a harmonious blend of human-centric and environmentally sustainable urban environments.