Swiss defence office taps Dufour Aerospace for advanced tilt-wing research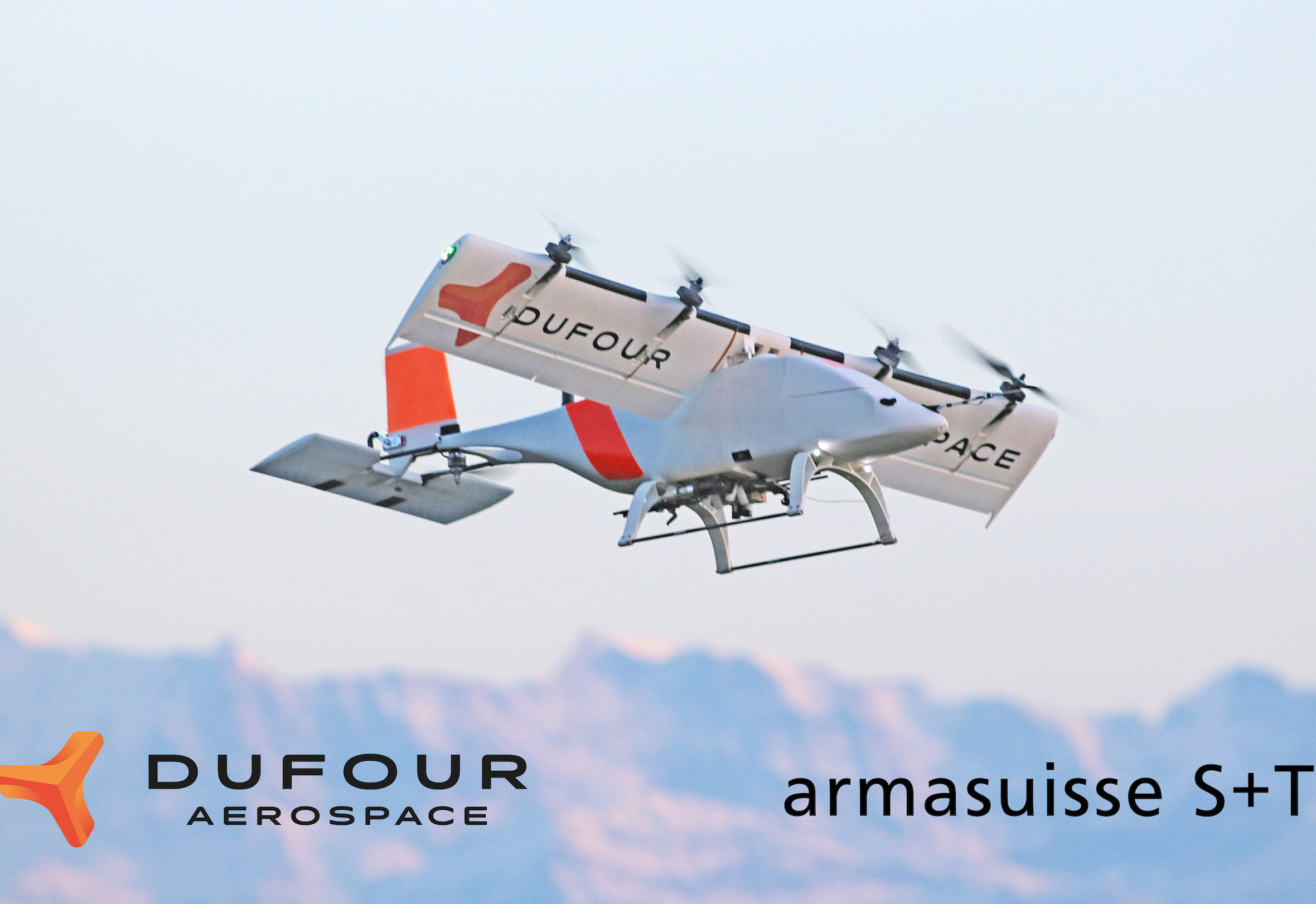 This partnership between Dufour Aerospace and armasuisse underlines the rising significance of tilt-wing aircraft in security and defence scenarios. | © Dufour Aerospace
Switzerland's foray into cutting-edge tilt-wing aviation technology takes a leap forward as Valais-based Dufour Aerospace collaborates with the national defence office, armasuisse.
The innovative world of tilt-wing aviation took a notable stride in Switzerland. Dufour Aerospace, renowned for its pioneering work in the realm of electric propulsion aircrafts, has been chosen by the Swiss Federal Office for Defence Procurement (armasuisse) to undertake an advanced design study.
Recalling Dufour's impressive track record, it's not hard to see why armasuisse made this choice. Previously, Dufour made headlines for its state-of-the-art Aero2 unmanned aircraft, touted as the "Swiss army knife" of drones capable of transporting critical cargo like medical supplies. This collaboration with Spright, a US-based emergency medical service provider, solidified Dufour's position on the global stage as a leading player in the realm of advanced air mobility.
Now, the focus is on the "AeroMini", a smaller test platform developed by Dufour. The collaboration with armasuisse intends to adapt the AeroMini for robust Beyond Visual Line Of Sight (BVLOS) operations, specifically for strategic applications such as airborne deployment of compact Synthetic Aperture Radar devices. CEO of Dufour Aerospace, Thomas Pfammatter, views this as a significant stride, showcasing the potential of Swiss-developed tilt-wing aircraft for various safety and security applications.
A shared vision for the future
For the uninitiated, armasuisse S+T, the Science and Technology branch of the Swiss Drone and Robotics Center, is the technological heart of the Federal Department of Defence, Civil Protection and Sport DDPS. They're primarily charged with maintaining technological competencies for security organizations, making them the ideal partner for Dufour's forward-thinking tilt-wing tech.
Dufour Aerospace, headquartered in Switzerland with locations in both Zurich and Visp (canton of Valais), has swiftly risen as a force to be reckoned within the aviation sector. Their tilt-wing aircraft, fusing the agility of helicopters with the speed of airplanes, encapsulate a promising future for eco-friendly and efficient air transport. Their maiden project, Aero2, is particularly geared towards transportation of crucial cargo.
This collaboration with armasuisse marks a critical juncture in the evolution of unmanned aerial vehicles (UAVs), potentially shaping the future of defence, public safety, and healthcare logistics.