The canton of Fribourg: an emerging agri-food powerhouse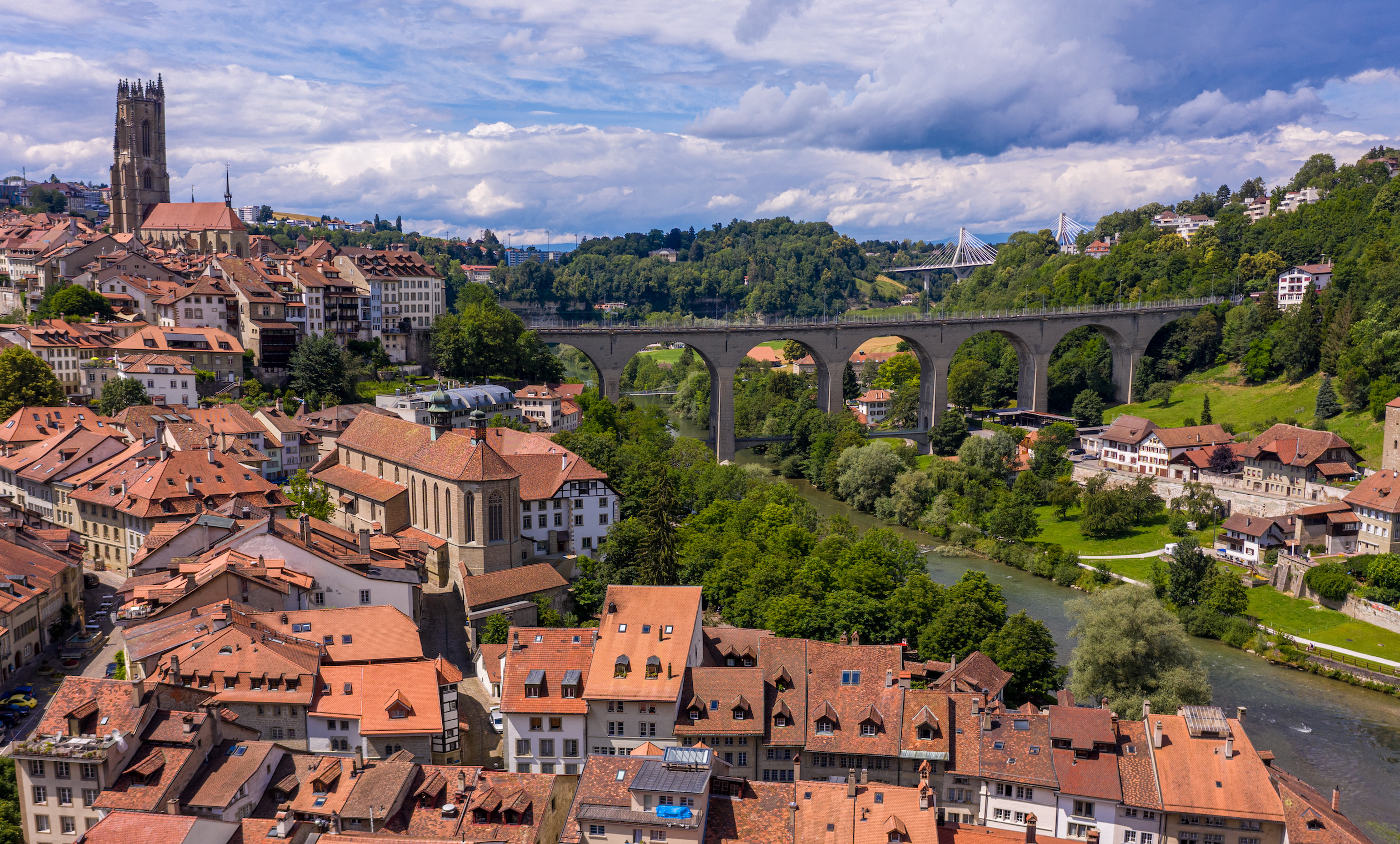 The canton of Fribourg boasts a robust and comprehensive agri-food strategy, as well as an array of innovative projects and initiatives, all geared towards building a more sustainable and efficient food system.
The canton of Fribourg has, in recent years, established itself as an increasingly attractive destination for agri-food and agritech companies.
Central to Fribourg's agri-food resurgence is its carefully crafted economic development strategy, which emphasizes sustainability, innovation, and circular economy principles. An impressive portfolio of programs under this strategy demonstrates Fribourg's ambitious plan. They include "Agriculture & Food Industry 4.0" focusing on the optimization of nitrogen fertilization in agriculture, "Biomass Valorization" for reutilizing biomass, and the "Food & Farm Living Lab," which seeks to engage consumers and citizens in the quest for a more efficient and sustainable food system.
Fribourg's commitment to these programs doesn't just exist in theory; significant financial investments, including a CHF 1 million budget and an innovation check of CHF 40,000, are evidence of the canton's earnestness in executing its vision. The results are already showing, with projects yielding promising outcomes, with their innovative approaches generating new, high-value economic activities, significantly outperforming the Swiss average in employment and added value.
The AgriCo campus, another jewel in Fribourg's agri-food crown, is poised for further expansion. This state-of-the-art facility, devoted to fostering value in agriculture, nutrition, and biomass, offers comprehensive services from applied research to large-scale distribution. AgriCo is not just a workspace, but an innovation incubator, providing unparalleled opportunities for large-scale testing, collaboration, and value creation.
The forthcoming expansion of AgriCo will create an additional 2,400 jobs, further reinforcing the canton's position as a vibrant economic hub in the agri-food sector. A testament to the canton's commitment to sustainable development, AgriCo encapsulates the essence of Fribourg's philosophy: creating jobs, being open to civil society, and attracting companies and their employees.
From local collaborations to global impact
Fribourg's agri-food sector is built on a solid foundation of collaboration among its private, institutional, and academic partners. This includes the Agricultural Institute of Grangeneuve and the Agroscope, further bolstering the canton's credentials as an agri-food destination. With nearly a quarter of Switzerland's agricultural products processed in Fribourg, the canton is well-positioned to drive the development of the agri-food sector further.
Finally, by joining the Swiss Food & Nutrition Valley association, Fribourg has gained international recognition, establishing stronger ties with the Swiss food industry and contributing significantly to its future development.
The future hub of agri-food and agritech innovation
The canton of Fribourg presents an irresistible proposition for agri-food and agritech companies. Through its ambitious and well-implemented strategy, significant investment, and active collaboration among stakeholders, Fribourg is not just on the map of the agri-food industry – it is fast becoming the "place to be." With its commitment to innovation, sustainability, and a circular economy, Fribourg is at the vanguard of shaping the future of the agri-food industry, offering a promising and exciting prospect for all who venture into its landscape.