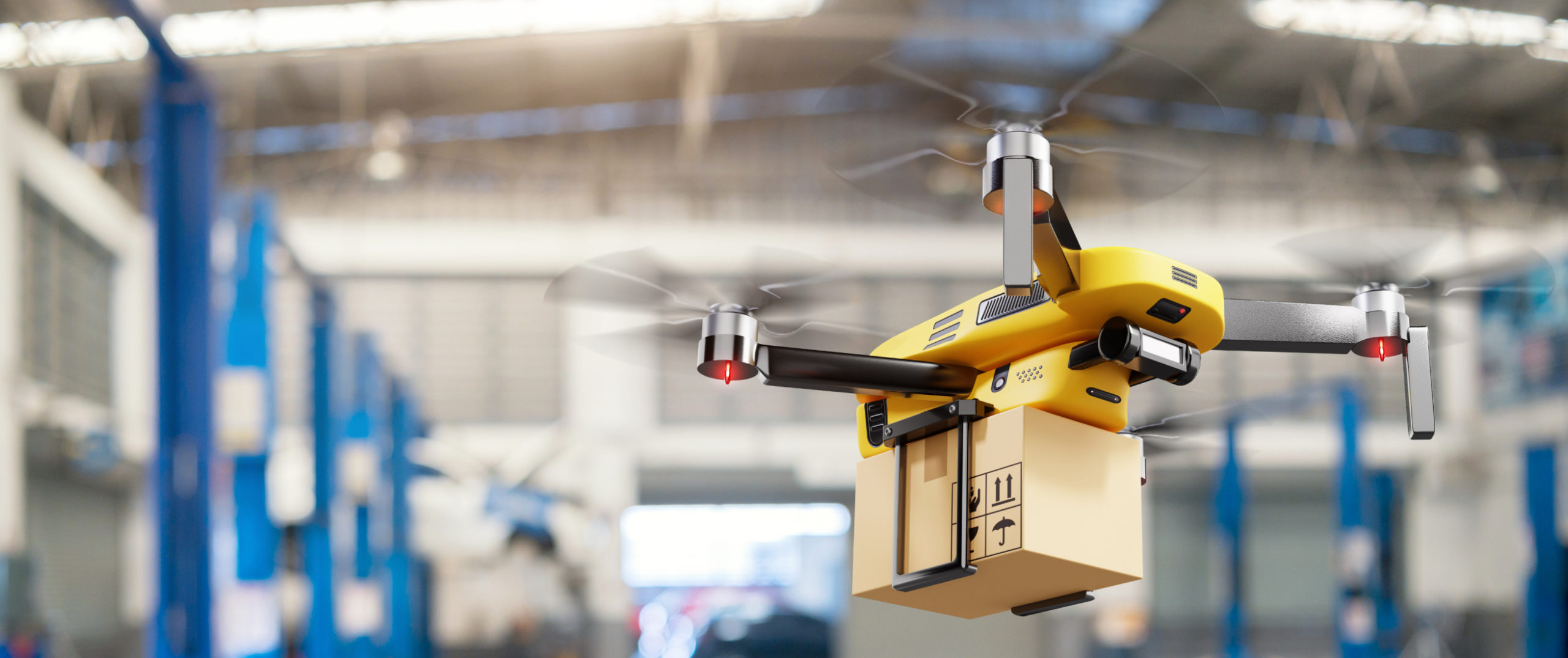 Why Switzerland for drone technology
How did Switzerland become the world's leading location for the development of core technology and high-end applications for drones?
10 key advantages of the region
01

Pioneering role in drone traffic management

In 2018, Swiss air navigation service provider Skyguide joined forces with AirMap to introduce Europe's first drone traffic control system. It was the first national deployment of U-space, Europe's vision for the digital infrastructure supporting safe and secure access to European skies for millions of drones. In 2020, the US Federal Aviation Administration (FAA) and the Swiss Federal Office of Civil Aviation (OFAC) announced a joint effort to co-develop harmonized standards for the safe use and integration of unmanned aircraft into civilian airspace. In 2023, the Swiss drone industry harmonized its legal framework with the European Union. It set safety standards for the manufacture, certification and operation of drones, which results in an enhanced protection of the population and a harmonious coexistence with traditional aircrafts.
02

Business-friendly regulations

The Swiss regulatory authorities are innovation-friendly, progressive and pragmatic. For example, companies have been granted anytime/anywhere BVLOS authorizations and are currently flying BVLOS missions in Switzerland.
03

An ideal test environment

Companies can tr y out their innovations right at their doorstep: on the outskirts of cities, in innovation parks, and on military and civilian airfields. In 2018, Geneva was the first city to join the Urban Air Mobility (UAM) Initiative, a European Union-led feasibility study into using drones for personal transportation. In Thun, the Swiss Drone and Robotics Center (SDRC) assesses the suitability and durability of unmanned vehicles for use by the Swiss Armed Forces, and is open to collaborations with international partners.
04

Close ties between research and industry

The National Centre of Competence in Research (NCCR) Robotics brings together leading experts from the Swiss Federal Institutes of Technology in Lausanne (EPFL) and Zurich (ETH) , University of Zurich, Dalle Molle Institute for Artificial Intelligence Research (SUPSI), Swiss Federal Laboratories for Materials Science and Technology (Empa) and the University of Bern. It supports start-ups and SMEs, encourages entrepreneurship and promotes spin-off creation in the field of robotics.
05

World-class education and research

Among the best universities worldwide in the field of engineering and technology, the EPFL and ETH Zürich and the University of Zurich are at the forefront of flying robotics and unmanned systems. Renowned for their practical orientation, the Swiss Universities of Applied Sciences are very strong in training engineers.
06

Sizeable pool of expert technologists

Switzerland attracts the best talent from around the world thanks to its unparalleled quality of life. Tech companies such as Google, Disney, and Hewlett Packard Enterprise have chosen Switzerland for their R&D locations because of the high availability of engineers and other specialists.
07

Unrivalled expertise in robotics and microsystems

Inspired by its centuries-long watchmaking heritage, Switzerland has developed unique know-how in the fields of precision mechanics, microelectronics, and robotics. The Swiss Center for Electronics and Microtechnology (CSEM) is specialized in microsystems design, process, integration and packaging, as well as nanosurface and biosurface engineering.
08

Inventing the air mobility of tomorrow

Swiss Aeropole brings together industrial, commercial and service companies operating in the aerospace sector, active in areas such as advanced air mobility, robotic systems, information technology, energy and materials. The military-grade site, with its 400,000m2 of land, has already been the cradle of major innovations such as Solar Impulse.
09

Successful peer companies

Switzerland is home to a thriving community of drone-related companies, from established manufacturers to component suppliers, high-end application providers, and innovative start-ups nd contribute to making this country an ecosystem conducive to the development of aerial technologies.
10

Home to the Global UTM Association

The Lausanne-based Global UTM Association (GUTMA) is a nonprofit consortium of worldwide Unmanned Aircraft Systems Traffic Management (UTM) stakeholders. Its purpose is to foster the safe, secure and efficient integration of drones in national airspace systems.
Testimonials
In recent years, Switzerland has developed into the world's leading location for the development of core technology for drones, i.e. autopilots and sensors
Switzerland is the Silicon Valley of Robotics.
We now practically cover the entire spectrum of technology for small drones: sensors and control, mechatronics, mechanical design, communication, and human interaction.
The regulation of drones in Switzerland is a model of pragmatism and flexibility that allows for the growth of drone companies, while keeping the safety of everyone as a top priority. This is made possible by the scope and frequency of the collaborations between academia, industry and authorities
The innovative environment in Greater Zurich is unique. We can work with leading universities such as ETH Zurich and recruit excellent engineers. Greater Zurich's outstanding drone ecosystem also includes key industrial partners and an active PX4 open-source software developer community.
GGBa has a global network of representatives who will support and guide you to ensure the success of your establishment in Switzerland. Our services are tailor-made, free and confidential.